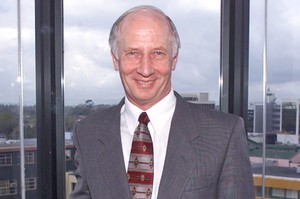 Waikato-Tainui's commercial arms has had a $61.1 million turnaround, it reported yesterday.
Tainui Group Holdings and Waikato Tainui Fisheries recorded a net profit of $34.1 million for the year ended March 31 - a huge turnaround from 2009 when the tribe lost $27 million because of a writedown in asset values.
The operating profit of $15.6 million was a rise of $3.7 million from the previous year, operating cash flow for 2010 was just over $21 million, up from $16 million.
In its annual report, the company said the results were achieved because of the strong cash flows generated by its investment properties, and tight control of costs.
An increase in residential section sales and dividends from its investment in Ryman Healthcare also contributed.
Total assets increased by 6.5 per cent to nearly $530 million, and TGH's performance enabled it to pay its tribal shareholder a $10 million dividend.
TGH chairman John Spencer said it was pleasing to finish the year in a strong financial position, but the wider community was also benefiting from the group's activities.
A new mall named Te Awa at The Base retail centre in Hamilton, which opens today, would put nearly $120 million into the Waikato economy.
Mr Spencer said the group expected a relatively steady outlook for earnings and asset values.
"Our next major five-yearly rent reviews are not due to start until 2012 and 2013, and revenues from our recent developments will take time to filter through. We also think current market conditions will remain subdued for a while."
TGH chief executive Mike Pohio said the company's next big focus would be on the 500ha it owns around the AgResearch campus at Ruakura, for which it is exploring the possibility of an inland port and commercial hub.