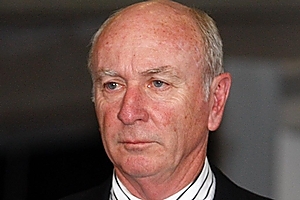 Former Bridgecorp directors Rod Petricevic and Rob Roest are expected to enter pleas today to Serious Fraud Office charges that were laid in May.
The SFO has not laid charges against Bridgecorp's other directors, Gary Urwin and Bruce Davidson.
Petricevic is accused of making fraudulent payments of more than $1 million of investors' money to a sham business run by associate Janita Wright.
The SFO also alleges that both Petricevic and Roest used $1.8 million of investors' money to buy and maintain the luxury yacht Medici, which was owned by Poseidon, a firm Petricevic directed and owned.
The Securities Commission has charged all four directors with breaches of the Securities Act.
The directors were committed to trial in May, after pleading not guilty to the charges at the end of their depositions hearing at the Auckland District Court. They are expected to stand trial in June 2011.
Bridgecorp collapsed in 2007 owing 14,500 investors almost $460 million.