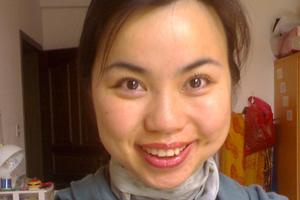 Air New Zealand is seeking legal costs from a Chinese former flight attendant who lost a personal grievance case against it.
The airline wants Crystal Zeng, who had sparked an outcry over pay disparity between Chinese and New Zealand flight crew, to pay $24,000 - or 40 per cent of its legal fees in relation to the case.
"These costs are high, but fully warranted given the nature, extent and seriousness of the allegations which the applicant and her advocate have made against the respondent, and the applicant's failure to efficiently prosecute her claim," Air New Zealand's lawyer Rob Towner said in a memorandum to the Employment Relations Authority.
He said Miss Zeng should never have brought her application to the authority and that it was "an abuse of process". Miss Zeng lost her job with Air New Zealand in 2007 and claimed in 2008 that Shanghai-based flight attendants were paid less than a quarter of the wage earned by their Kiwi counterparts and given only a third of their allowances.
The authority said Air New Zealand had maintained that it never employed Miss Zeng, and that the Beijing Airline Service Corporation (Fasco) was her employer.
Air New Zealand is 76 per cent owned by the Government but said its Chinese crew were only seconded to work for the airline.
"The applicant's claim was doomed for failure, particularly because she purported to raise a personal grievance ... nearly a year and a half after her employment was terminated by Fasco, and only applying to the authority after it directed her to," Mr Towner said.
Tuariki Delamere, acting for Miss Zeng, said in his response submitted to the authority yesterday that awarding costs to Air New Zealand would be unreasonable, and would amount to "grave injustice".
He maintained that Miss Zeng had thought Air New Zealand was her employer because she had responded to an Air New Zealand advertisement for cabin crew in New Zealand which made no reference to Fasco being the employer.
Mr Delamere also said that all communications had been with Air New Zealand staff, and that the airline had issued her an employee number and had told Immigration New Zealand that it was her employer.
Mr Delamere said that by accepting the declarations of Air New Zealand that it never employed Miss Zeng, the authority "has confirmed" that the airline had "also committed a criminal offence".
"If the respondent [Air New Zealand] has been found by the authority to have never been the employer then ipso facto, the respondent lied to Immigration New Zealand when it declared in [Miss Zeng's] work visa that Air New Zealand Ltd was [her] employer."