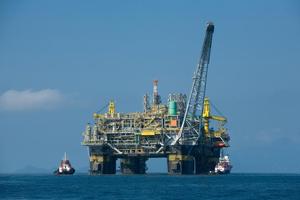 Wellington, June 1 - Environmental concerns have already emerged over the signing today of a significant petroleum exploration permit, but the Government is talking up the environmental credentials of the company involved, along with its own protections.
The permit, New Zealand's first over the Raukumara Basin off the North Island's East Cape, went to international Brazilian-based company Petrobras and covers an area of over 12,000 square kilometres.
Their five-year permit will give the company time to do thorough explorations and assess whether there is potential to mine for oil or gas.
Energy and Resources Minister Gerry Brownlee said there would initially be some benefits for the likes of service industries in New Zealand as a result of exploration, but while it was difficult to put a figure on the employment and economic benefits resulting from that being successful, it was obvious they would be huge.
He said the Government and Petrobras were aware of environmental concerns - particularly so soon after the Gulf of Mexico industrial accident and oil spill - but he was comfortable with the company's "sensitive" approach to its work and legislation was being worked on in terms of environmental requirements needed to be put in place in New Zealand's exclusive economic zone.
The Environmental Defence Society said it welcomed commitments by the Government that a regulatory regime was being developed, but the best way to minimise risks was to extend the scope of the Resource Management Act beyond the 12 nautical mile limit off the coast.
"To allow oil exploration to take place in our exclusive economic zone (between 12 and 200 nautical miles offshore) and the continental shelf before measures are put in place would be reckless in the extreme," said the society's chairman Gary Taylor.
Greenpeace said there was simply no place for oil exploration here in the 21st century considering the environmental risks and the need to steer energy production in the direction of clean technologies.
Mr Brownlee said the spill in the Gulf of Mexico still had people "scratching their heads" as to the cause, but would put extra onus on the sector to put safeguards in place to ensure environmental disasters were avoided in the future.
Mr Brownlee wouldn't say what other companies had tendered for the Raukumara permit, but that the signing would be noted and exploration watched closely by other international companies.
The Petroleum Exploration and Production Association said Petrobras was a significant player in the international energy sector and its move into New Zealand followed recent involvement in the energy sector here by a couple of US companies. It was an exciting prospect and confirmed the attractiveness of New Zealand to global oil producers.
Petrobras controls significant oil and gas energy assets in 18 countries in Africa, North America, South America, Europe and Asia, and has signalled an intention to expand exploration in Oceania area.
- NZPA