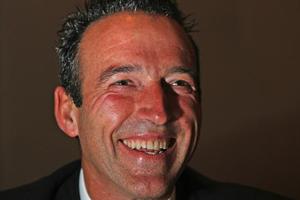 New Zealand billionaire Graeme Hart is being touted as a bidder for the US$4 billion ($5.8 billion) packaging company Pactiv Corp.
The Wall Street Journal reported Rank Group, which is wholly owned by Hart, has joined the bidding for Pactiv Corp, which makes a range of products, including packaging products for the food industry.
Hart has built up a large position in the global beverage packing industry since buying New Zealand pulp and paper company Carter Holt Harvey from International Paper.
Pactiv Corp is a leader in the food packaging markets it serves, according to its website.
It derives more than 80 per cent of its sales from market sectors in which it holds the No 1 or No 2 market-share position.
Georgia-Pacific Corp is also rumoured to be a bidder for Pactiv Corp.
Hart lives in Auckland and rarely comments on his extensive business interests.
During a successful career in business the former tow truck driver has focused on building up No 1 or No 2 positions in markets he invests in. Standard & Poor's Ratings Services this week placed Pactiv Corp's BBB corporate credit rating on its CreditWatch list with negative implications on reports that the company is in talks with private equity firm Apollo Global Management on a potential buyout.
"If a leveraged buyout takes place, we expect to lower the ratings, potentially well into the speculative grade.
"If no transaction occurs, we expect to affirm the ratings and remove them from CreditWatch," S&P said.
- NZPA