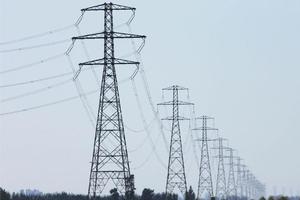 Infratil has reported 1.8 per cent higher earnings of $363.3 million in the year ended March 31 despite difficult economic conditions and the sale of assets.
The company said earnings before interest, taxes, depreciation and amortisation, and revaluation of financial derivatives (EBITDAF) went up from $356.7m the previous year.
Infratil said strong returns were delivered by energy company TrustPower, which contributed $274m in earnings, and Wellington Airport with $68m.
Infratil Energy Australia recorded $11m in earnings and NZ Bus $29m.
Infratil Airports Europe "experienced a difficult year" with a $10 million loss.
Infratil's operating revenue, after interest and tax, rose 16 per cent from $77.6m to $90m, due to the increased earnings and an $18 million reduction in interests costs.
The net surplus attributable to shareholders, after revaluations, realisations and minorities, was $29m against a loss of $191m the previous year.
Net debt of Infratil and 100 per cent subsidiaries was brought down by $382m to $830m.
Assets with an aggregate book value of $264m were sold for $392m.
Over the year, Infratil sold its holdings in Fullers Ferries, three Auckland bus depots, Lubeck Airport, Auckland Airport, and Energy Developments.
After March 31, $210m was spent acquiring 50 per cent of Shell's New Zealand fuels operations.
The company declared a final dividend of 3.75c per share fully imputed, payable June 25.