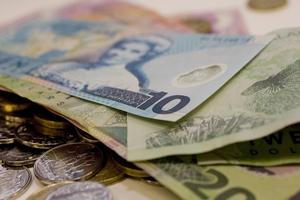 New Zealanders have spoken - and we're not happy with our banks.
The ANZ came a clear last in pleasing its customers, according to a survey released today.
The "Better Banking" survey, carried out for bank workers union Finsec, also revealed Kiwis are fed up with executive fat-cats and overseas call centres.
And it showed one in 10 customers want to change banks but feel trapped by the cost and time needed to move our accounts - while more than half of us have to wait in a queue, or on hold, to get served.
But the news wasn't all grim, with most customers happier with new technology that made their financial lives easier.
Finsec spokesman Andrew Campbell said the survey showed opposition to overseas ownership, and overseas outsourcing: "New Zealanders don't want banks, particularly Australian-owned banks, sending jobs to Bangalore."
ASB topped the best bank league tables, as 55 per cent of respondents expressed satisfaction. BNZ (46 per cent), National (43 per cent), Westpac (40 per cent) and ANZ (40 per cent) rounded off the list.
On the dissatisfaction front, the order was reversed. Only 39 per cent of ANZ customers were unhappy with their bank. Westpac scored 33 per cent, BNZ 29 per cent, National 28 per cent and ASB 17 per cent.
ANZ spokeswoman Astrid Smeele lashed out at the survey last night. "Respondents were not randomly selected. It was a self-selecting online questionnaire which union members were pushed to answer."
But economic commentator Bernard Hickey said the results were unsurprising: "Surveys have found NZ-owned banks are less hated than others."
David Tripe, director of Massey University's centre for banking studies, disputed Hickey's link between dissatisfaction and ownership.
"Overseas ownership doesn't have much to do with it. ASB doing well and ANZ doing poorly is long-established," he said.
Your bank should:
* Have in place an internal complaints review process and be aware of it.
* Ensure customers know they can take complaint to the Banking Ombudsman.
* Provide information in plain language.
* Protect your privacy and confidential information.
* Convey any changes to terms and conditions with at least 14 days' notice.
What do you think?
Email us at news@hos.co.nz