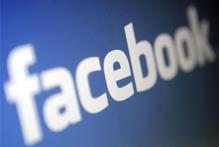 The last time I looked (this morning in fact) there are about 1.5m kiwis on Facebook. Approximately 56 per cent of those are female. As a platform for reaching kiwi customers it's great!
Facebook offers a wide range of tools for everyday businesses to build a profile on their platform. Organisations can build a Facebook Page, which is just like a regular Facebook Profile just for businesses.
It's just like a mini webpage that sits inside Facebook. You can then use Facebook advertising to advertise your Facebook Page (or your external website).
Further you can run events inside Facebook (invite your Fans), build custom applications, integrate video and of course chat to your customers via the Facebook Wall.
There's been a lot of Facebook Marketing activity over the past 12 months with the main focus to support existing campaigns. Air New Zealand is a regular utilising the channel to engage with its 19,000 or so fans on a regular basis sharing stories, competitions and keeping their customers abreast of changes.
2Degrees also used Facebook with its launch last year, utilising front page advertising on Facebook New Zealand to drive awareness.
They've then maintained the pace by continually growing and engaging with their audience. Like Air New Zealand the answer support questions from their customers, push support messages out (such as how easy it is to port your number to 2Degrees) and give everyone sneak peaks of their upcoming tv ads (who doesn't like Rhys Darby?).
A campaign I've been involved with was helping launch the SPCA Petfood on Facebook, this (was like 2Degrees) a campaign to help drive awareness of a new product and lend a hand to other pushes going on.
Utilising the Facebook Pages, some advertising and custom application to allow people to request a free same it grew to 25,000 fans within 3 weeks! Great reach for the brand within New Zealand.
Facebook is an amazing platform for connecting with your customers, engaging and making them feel comfortable about making a purchase or continually purchasing from you.
In its nature it is very frictionless as people's actions are shared with their friends (without any extra effort). That is if I engage (post a comment, share a picture, become a fan) with your brand it is automatically posted to my wall. Which exposes your message to my network.
However there are quirks. Well not really quirks just common sense really. Facebook is a place to connect with your friends and as such sales pitches do not work. Imagine if we met at a party and I started selling you on a product. You'd move on. Just like that, on Facebook you need to involve people in a cause, make them part of something, a club.
Advertising results reflect that. Ads with pictures of people work far better than "Win!" or "Free", sit alongside your potential customers instead of across the desk. You'll find far better results.
-Ben Young from bwagy is the author of The Best Ideas are Free
-