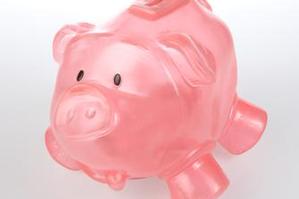 I have long spoken out against commissions for investment advisers, as commissions as a remunerative method seem to conflict advisers.
Even when advisers act ethically there is still a public perception of a conflict of interest - and, of course, perception is reality.
So I am delighted Australia is to join the UK in banning commissions for those giving investment advice, and even more pleased the Investment Savings and Insurance Association is developing a policy allowing its members to voluntarily drop commissions.
All of this comes when the Securities Commission is finalising the code by which financial advisers will need to operate in the future.
This code will dictate the competency and the ethics financial advisers will need to be allowed to practice. Of these two things - competency and ethics - ethics is the more important.
Investment advisers did not recommend high levels of exposure to Bridgecorp and the other shonky finance companies because they thought they provided great investments - most will have had at least some inkling about their true nature. The heavy use of finance companies was largely because of the good commissions on offer.
I concede most investment advisers who operate on a commission basis disregard what and how they are paid and make the best recommendations they can. Many investment advisers did not use finance companies and, when they did, only sparingly.
However, that is not the public perception - and public perception is critical for the investment advisory industry at this time.
Quite simply, we will not have an investment advice profession that is trusted and used extensively by the public until it is perceived to operate in the client's best interests.
Some say the public will not pay a fee for an investment advisory service. This idea seems to say the public will only use investment advisers when the cost of the service is hidden in the form of a commission.
In any event, the idea people will not pay for investment advice contradicts experience - many financial advisers work on a fee-for-service basis (I have been a financial adviser for more than 20 years but have never taken a commission).
I believe in a few years' time New Zealand will have a great investment advisory profession. Many very good people are involved in the profession already and, when it has a better reputation, more will join.
With the Financial Advisers' Code in place, and a ban on commissions, the public will trust the profession and start to use it more.
* Martin Hawes is a financial adviser. His disclosure statement can be found at www.martinhawes.com