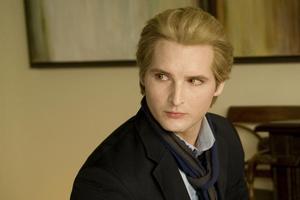 Move over Warren Buffett and Bill Gates. Forbes magazine has just released its "Fictional 15" - a list of the world's 15 richest fictional characters.
The magazine said markets around the globe were recovering from the global downturn, and so were "the fortunes of the fictitious". This year saw six new characters reach the heights of the Fictional 15.
Twilight character Carlisle Cullen took the top spot with the US$34.1 billion ($47.9 billion) he has accumulated over more than three centuries as a vampire.
Uncle Sam led the list the last time it was compiled in 2008, but has since fallen on tough times. Forbes reported the former US Army recruitment officer's "infinite" fortune in 2008 had been whittled down to less than $1 billion when this year's list was compiled.
Other additions to the list were Thomas The Tank Engine and Friends' railroad tycoon Sir Topham Hatt, the Tooth Fairy and Arrested Development's Lucille Bluth, who just made it on to the list with a fortune of US$950 million.
A notable omission from this year's list is Jabba The Hutt. The magazine reported the character from film series Star Wars was found dead last year "under salacious circumstances".
Montgomery Burns, owner of Springfield's nuclear power plant in The Simpsons, moved up the list from 13 in 2008 to 12 this year. Record low temperatures in the US this past northern winter may have increased his energy-based fortune, but the magazine does not explain his improving balance sheet.
Forbes said rising oil prices helped Jed Clampett move up to number five this year, while surging gold prices helped Scrooge McDuck increase his fortune by US$4.4 billion since last year. This year's list had a combined fortune of just over US$122 billion.
FICTIONAL 15
1. Carlisle Cullen - $34.1b
2. Scrooge McDuck - $33.5b
3. Richie Rich - $11.5b
4. Tony Stark - $8.8b
5. Jed Clampett - $7.2b
6. Adrian Veidt - $7b
7. Bruce Wayne - $6.50b
8. Tooth Fairy - $3.90b
9. Thurston Howell III - $2.1b
10. Sir Topham Hatt - $2b
11. Artemis Fowl II - $1.9b
12. C. Montgomery Burns - $1.3b
13. Chuck Bass - $1.1b
14. Jay Gatsby - $1b
15. Lucille Bluth - $950m
- Source: Forbes