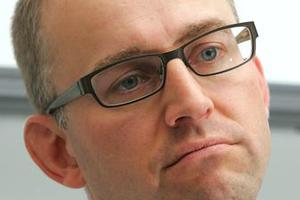 Telecom wholesale and international business chief executive Matt Crockett is to leave at the end of June.
Mr Crockett has been in the job four years and with Telecom for seven years.
"It is characteristic of Matt to make this clean break whilst on top and having delivered so much for Telecom," said chief executive Paul Reynolds.
"I am sure he will do equally well in whichever field he and his family choose next. I would like to thank him for his great support," he said.
After several outages of the XT network, Telecom's chief transformation officer Frank Mount resigned earlier this year.
XT mobile director Paul Hamburger is to leave Telecom at the end of his contract in July.
Telecom Wholesale is an operationally separate business unit within Telecom that delivers wholesale network service products to more than 100 service providers across New Zealand.
"I've had seven great, rewarding, intense years with Telecom and after much soul searching I have decided the time has come for me to move on," said Mr Crockett.
"I am very proud of what the wholesale team has achieved over the last four years. We have not only substantially improved the performance, capability and reputation of wholesale, we have worked with our industry colleagues to fundamentally change the way in which the industry operates to, I believe, the real benefit of New Zealand."
- NZPA