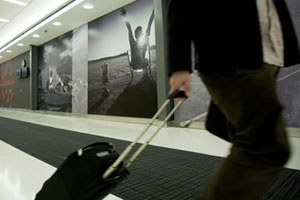 Auckland International Airport has been named best airport in the Australasia-Pacific region and ninth-best in the world by travellers voting in the annual Skytrax awards. Photo / Dean Purcell
Auckland International Airport Ltd has been voted ninth-best airport worldwide and the best airport in the Australia-Pacific region by travellers in the 2010 Skytrax World Airport awards.
The overall placing was up from 10th last year and it is the second consecutive year the airport has taken out the regional award.
Do you agree with the accolade? Which airport is best in your opinion? Which is the worst?
Read below for the latest selection of Your Views.