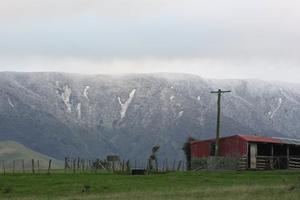 Proposals for the roll-out of high speed broadband in rural areas have been signed off by the Government and it is expected work will get underway on infrastructure from early next year.
Communications and Information Technology Minister Steven Joyce said under the plan, 97 per cent of rural households would get access to broadband services of at least 5Mbps, and the remainder would have speeds of at least 1Mbps.
"For many remote and not-so-remote rural areas this will be light years ahead of where they are today," he said.
The Government has also finalised plans involving reform of the Telecommunications Service Obligations (TSO), involving compensation to Telecom for supplying local telephone services in commercially non-viable areas. No increase in line rental charges were expected.
A big part of the broadband plan would be connecting fibre directly to rural schools, where demand was most concentrated.
"Some submitters were concerned that too much emphasis was being placed on school connectivity relative to the rest of the community," Joyce said.
"We have changed that in the final plan to be clear that while the schools will be the original catalyst to get fibre to the community, achieving at least 5Mbps across the communities is the primary aim of the exercise."
The rural broadband initiative was expected to cost about $300 million, and is being funded by a $48m direct government grant, plus $252m from a new Telecommunications Development Levy being set up as part of the accompanying TSO reforms.
It was not proposed that broadband be included in the TSO requirements, with policy being to allocate some subsidy funding from revenue collected by the new consolidated industry levy.
The rural broadband initiative will be developed separately, but alongside the ultra-fast broadband initiative in urban areas.
Together, the two initiatives would deliver to New Zealanders modern telecommunications equal or better than anywhere in the world, Joyce said.
Expressions of interest in supplying the infrastructure needs will be called for next month and work was expected to begin early next year.
NZPA