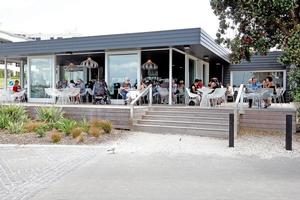 The largest Gilmours food-wholesaling operation in New Zealand has been sold by Foodstuffs to private owner-operators.
Foodstuffs said Gilmours Mt Roskill had been bought by Auckland businesspeople Scott Brown and Jackie Grant, who own a string of highly successful Auckland cafes, including the Takapuna Beach Cafe and Rosehip in Parnell.
Foodstuffs acquired the Gilmours wholesaling operations in the early 1960s, but has recently begun franchising the businesses to independent operators.
Gilmours supplies businesses such as dairies, cafes and restaurants with wholesale products.
Brown said he and Grant would take over the management of Mt Roskill Gilmours in July, and were excited about the new venture.
"[The business] is in the right position, it's in the right market and with the future growth of our industry, with events coming up such as the Rugby World Cup next year, we're at a perfect place to capitalise on that," he said.
Brown said he and Grant would hold onto the ownership of the four cafes.
"We've got a great expansion plan in place for the cafes, and there's a new management team and new structured arrangement [in the cafes] going into place.
"Obviously Jackie and I are going to be focused on the Gilmours brand."
Foodstuffs general manager for strategy and new ventures Rob Chemaly said all the Gilmours businesses were now franchised, or in the process of being franchised.
One operation, in Gisborne, had been shut down.
He said Foodstuffs' "core competency" was in franchises, such as its owner-operated New World, Four Square and Pak'nSave stores.
"We had a corporate model [Gilmours] fitting within a franchise organisation, and it was not a great fit," said Chemaly.
He said the North Shore Gilmours became privately owned 18 months ago, and the Henderson store in early February.
The Tauranga operation would be taken over by an independent owner this week, and Rotorua in early May.
Chemaly would not discuss the price Brown and Grant paid for the Mt Roskill business, saying it was "commercially confidential".