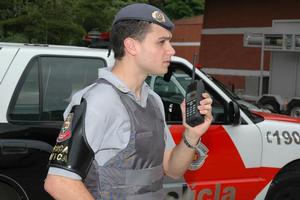 In 2005 Denis O'Shea drew up an ambitious plan to have a business operating in five countries within five years.
After nearly a decade and a half working for Nokia, and fresh from completing an MBA at one of the world's top business schools, the expat Irishman knew what he wanted to do - help people manage their increasingly sophisticated mobile phones.
Five years on he hasn't done too badly. What started out as a few university graduates giving people one-on-one lessons in how to use their smartphones has grown into a business that has major contracts in four countries to manage the mobile phone fleets of large corporate customers.
Brazil was the first overseas market Mobile Mentor decided to have a crack at, after proving there was demand for its services in New Zealand. In typical Kiwi fashion, it was a barbecue that led to the move.
Telecom Mobile's former head of sales, Brian Schicker, had moved to Brazil in the mid-90s and was back here on holiday when he caught up with a former colleague who is now a senior manager at Mobile Mentor. Schicker was convinced the company would be welcomed in Brazil.
He wasn't wrong. Schicker is now president of Mobile Mentor's Brazilian arm, which already operates in six cities and employs more than 75 staff. The market, O'Shea grins, became profitable within 18 months and is now "humming".
One of O'Shea's biggest fears was encountering corruption, but it hasn't happened yet. And while he admits the bureaucracy the firm had to deal with in the initial stages was so frustrating that at one stage it nearly gave up, he concedes that the result has been worthwhile.
"All the financial projections we set up have been surprisingly accurate. What I've found is the trust in business in Brazil between people in many ways is stronger than in many developed markets, and I've worked in Switzerland, Ireland, Finland, England, and a bunch of European countries.
"When we raised capital in Brazil we did so on a handshake and the money was in the bank within 10 days. It took us a year to put the paperwork in place. It was phenomenal. It was a really positive experience. You would not get that in New Zealand."
O'Shea describes Brazil as an "extraordinary country" which blends the professionalism of Europe and the energy of Latin America.
"The people are extraordinary. They've got an edge. They're not boring conservatives like us. There's an energy about Brazilians, whether in business or socially. They've carved out their own rather large niche: 'this is how we party', 'this is how we sleep'. I've really enjoyed the whole journey of learning about Brazil."
Interestingly, he believes his New Zealand staff have more in common with their Brazilian counterparts than they do with their colleagues in Australia.
"The work ethic is very, very strong. There's a strong customer focus and we get really good service results. The service quality results we get from Brazil are identical to what we get in New Zealand."
That said, he acknowledges the market has its own specific challenges, one of which is that there are no direct flights from Auckland.
In three years he has been stranded in South America three times - once in Chile, once in Argentina and once in Brazil - and each time has had to wait several days for another flight after missing his connection.
"We need to put pressure on Air New Zealand for a direct hop."
The tax system and bureaucracy is also remarkably complex and professional advice is vital, he says.
"They tax you in many, many ways, so you need to structure your business accordingly. There's a whole lot of red tape. I've tried not to complain about it because they've put it all there to try to negate corruption, and put in checks and balances. It doesn't work - but at least they try."
Wages are still low by Western standards, and social taxes are significant. "There's a big safety net."
While the slums are not likely to disappear any time soon, O'Shea has noticed the huge growth of the middle class even in the short time he has been visiting Brazil.
"Just seeing the number of cellphones and digital cameras people are carrying around, and their clothing and what people are holding in their hands, you're just seeing more affluence each year. It's conspicuous. When you go to restaurants you see people with iPhones on the table. If they've got it, they flaunt it - whether it's their bodies or their toys."
O'Shea is convinced that without Brazil, Mobile Mentor is unlikely to have been taken seriously in its two other overseas markets: Australia and China.
He recalls a meeting with senior Telstra executives in Australia where they were literally sneering at him until he casually mentioned the $50 million contract the company had recently scored with Telecom Italia to roll out a specific service in Brazil.
"When I mentioned the contract, they sat up and opened their notebooks and wrote something down. And that was the turning point."
Late last year Mobile Mentor signed a deal with China's second-largest telecoms company, China Unicom. It launched in Guangzhou, in the Guangdong province, at the beginning of February.
"I wasn't in the meetings in China and wouldn't have picked up the body language, but I think it was the fact that we've been in Brazil, and scaled across cities, plus the business in Australia, that probably gave the Chinese confidence that we knew what we were doing."
O'Shea hopes to announce a pilot in Canada shortly, and while he is also itching to get to India and Russia, he is the first to gold by doing business in Brazil
BUZZ: Tait Electronics' business development manager Hamish Wiig (above) beat the competition to sell digital radios to the police in Sao Paulo. admit not everything has gone according to his five-year plan. Mobile Mentor has also tried, and failed, to break into Britain, the United States, Switzerland and Japan.
The common denominator, he believes, is that they are all very expensive countries to operate in. He has also come to the conclusion that it is vital to hire someone locally who knows the market inside out and has extensive networks.
"We've tried to do it with people who are foreigners or people who may not have had the depth of personal networks. I think if we had enough funding and enough patience we'd probably get there eventually and get the deal, but like any New Zealand company we're under-resourced and we just can't afford to keep doing business development for that long."
While he won't be surprised if Brazil hits some speed-bumps once the World Cup and the Olympics are over, he is optimistic about the country's potential, and can't understand why more New Zealand businesses aren't trying to get a slice of the action.
O'Shea is enormously grateful for the help he got from New Zealand Trade and Enterprise, and is disappointed that its attempts to set up a Beachhead programme in Brazil have largely failed through a lack of critical mass.
"I think I probably know most of the companies that are actively doing business in Brazil, and I can count them on one hand. I do get a bit of interest from the wannabes, but not enough - not to the extent I'd like to see. I'd like to see more Kiwi businesses latch on to each other, and share office space and so on."
Mobile Mentor is not the only IT company flying the New Zealand flag in Brazil. Christchurch-based Tait Electronics, which specialises in digital radio communications, has also established a thriving business there.
Tait has been in Brazil for more than two decades, but according to business development manager Hamish Wiig, who manages the market, it's only in the past few years that it has really taken off.
Wiig was until recently in charge of the whole of Latin America for Tait. "For us, it is the crown jewels of Latin America. If I could do it all again, I'd focus exclusively on Brazil. It really has been fantastic for us. It's a market with huge potential."
Wiig's initial focus was on winning a contract to supply digital radios for Sao Paulo's military police. It was a prize worth fighting for: the state of Sao Paulo has a population of over 40 million people and its military police force is one of the biggest in the world, with around 130,000 staff.
Tait triumphed largely because it was prepared to fiercely undercut its main competitor, Motorola, which dominates the market.
Until Tait came along, Motorola was selling its digital radios for about $7500. These days, says Wiig, the price is more like $1500.
He believes Tait has saved the Sao Paulo government more than $50 million in the process. Motorola was obviously not happy at losing the contract, but the fact that Tait is still very satisfied with its margins simply proves how exorbitant the original prices were, he maintains.
Motorola hit back by spreading rumours that Tait's service was poor, but in fact customers claim the service has actually improved, says Wiig.
"I heard, for example, that no one in Motorola HQ spoke Portuguese, whereas in Christchurch we've got three or four who speak Portuguese and a whole bunch who are learning."
Wiig also believes the digital radios have played a big part in helping to reduce the crime rate in Sao Paulo by about 60 per cent, largely because the network is now encrypted and criminals can no longer listen in. Previously, the police were resorting to using their cellphones when they wanted to communicate confidentially.
Naturally, Motorola is fighting back, and one tactic Tait has learned to deal with is new tenders being called for that include specifications Tait doesn't have. It has coped by hiring staff so talented that by the time it puts in its proposal, its nimble team has developed the required capability.
So far, Tait has secured public safety contracts in two more states. Given that Brazil has 12 states with more than five million people, and many more with more than one million people, and that each state has at least two police forces (military and civil), then "the world is our oyster", says Wiig. And Tait hopes to expand into other sectors as well, such as transport, utilities, and the oil and gas industry, where it will be competing against multinationals from Europe, Japan and America.
Crucial factors for success in Brazil include good dealer management, says Wiig. "You've got to establish a relationship and support them to the hilt."
That includes spending plenty of time in the market. In Wiig's case that means going to Brazil eight times a year, for two weeks at a time. All up, he ends up living there four months a year.
Because they are so expensive, Tait has cut back on all but the most specialised trade shows. It prefers to hold seminars where it can spend much more time with potential customers.
It also attributes its success to its willingness to enter into joint ventures with companies such as Alcatel. Many of its competitors prefer to go it alone.
"What this means is that given that our products do not have local similarity in Brazil, we were able to sell direct by consortium to customers and eliminate 80 per cent of taxes. That was obviously fantastic for our customers because it reduced the cost of the equipment and without this we simply would not have been competitive."
These days, with revenue of around $30 million, Brazil is one of Tait's largest markets, along with Australia and the United States - and it has not yet snared even 5 per cent market share.
Almost all its marketing material is now translated into Portuguese, and Wiig is disappointed more Kiwis are not yet learning the language.
"We should be spending a lot more time training a lot of our youth to speak Portuguese given the importance of this market and the potential we know it's got."