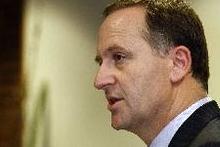 A rise in GST to 15 per cent has been strongly signalled in the Prime Minister's statement to Parliament but it would be offset by across-the-board cuts in personal tax.
Benefits, superannuation and working for families would increase as well to assist people on low incomes who would be hardest hit by a rise in GST (goods and services tax), John Key said in the statement which has just been tabled.
More work is being done and final decisions would be announced in the Budget on May 20.
Will the Government's proposed economic changes help the economy? Here is the latest selection of Your Views: