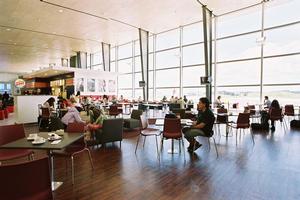 Shares of Auckland International Airport have gained ground after the company completed its $126 million equity raising, a sign that initial concern over its Queensland investment has abated.
The shares climbed 3.5 per cent to $1.97 after the trading halt for the sale of shares was lifted. The stock sank 11 per cent last month, when the airport announced plans to purchase almost 25 per cent of North Queensland Airports, operator of the airports at Cairns and Mackay, for about $167 million.
Investors flocked to its offer of shares last week, with existing institutional shareholders snapping up stock at a discount and new shareholders paying close to the market price. Forsyth Barr equity analyst Jeremy Simpson said the initial drop in AIA's share price was an over-reaction by the market to the stake in NQA.
"The purchase represents less than 5 per cent of its equity base and is a pretty small transaction in the scheme of things," he said. "The airport's core business is unchanged, and there's nothing there to alter our positive view on the company."
The fact of a slight initial diminishing of earnings and a dilution of the shares doesn't change too much for investors he said, while the portents for the airport's growth remain strong.
"There's quite a bit of essential capacity there, and as tourism numbers go up over the long term, Auckland Airport will have a lot of growth," Simpson said.
Synergies for Auckland with NQA include better management of the airports' operations and working more closely with each other to attract airlines that currently don't fly to either. NQA stands to be a good stand-alone investment as well, he said.
"North Queensland's a small part of the whole Auckland Airport business," said Simpson. "One thing that can happen is that with a thin market in January, any share price movements can be magnified. Global sharemarkets were also soft, and this contributed to a fall in the AIA share price."