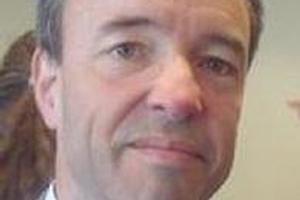 Police in Australia are investigating a report that missing multi-millionaire Herman Rockefeller has been spotted in a small town west of Melbourne.
A woman believes Mr Rockefeller, 52, came into her store in Gordon on Monday morning.
Gordon is located 95 kilometres west of Melbourne.
Detectives went to the shop yesterday reports ABC News.
The last official sighting of the businessman was when his light blue Toyota Prius left Melbourne airport on Thursday night at about 9.30pm (11.30pm NZT).
The car was later found abandoned near the Western Highway at Ballan on Monday afternoon.
Mr Rockefeller had returned from a business trip in Newcastle with his brother.
His wife last heard from him on Thursday night when he sent her a text message.
Police have publically stated that they are at a lose as to what may have happened to Mr Rockefeller but said there was nothing to suggest that anything violent had taken place says ABC News.
Mr Rockefeller is a Harvard Business School graduate and is involved in real estate investment with properties in both Melbourne and Tasmania.
He has held directorships and high-ranking executive positions including in New Zealand with the investment holding company Brierly Investments Limited.
- NZ HERALD STAFF