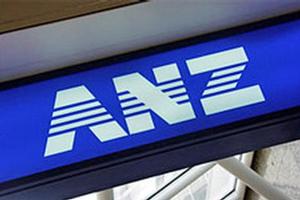 ANZ has topped the latest tally of cases considered by the Banking Ombudsman, generating twice as many complaints and inquiries as the next nearest bank.
The Ombudsman's office has released its annual report for the year to June showing that it dealt with 640 inquiries, complaints and disputes involving ANZ in the period.
In second place was Westpac with 388 cases. Third was the ANZ's sister organisation the National Bank with 244 cases.
Ombudsman Deborah Battell said overall the office received 99 per cent more formal complaints than it did the previous year, and facilitated more than $7 million in compensation to bank customers.
She said complaints about the two frozen ING investment funds sold through ANZ's branch network boosted the number of investment-related cases, while there was also an escalation in complaints about mortgage break fees.
Battell said not only had the number of complaints skyrocketed but the cases were more complex.
This had put pressure on resources and led to banks having to pay an additional levy to the office to cover the increased costs.
"Although we managed to increase the number of cases resolved in the last year we were forced to start up a waiting list," she said. "At year end, 123 disputes were on this list, with the list continuing to climb."
The Banking Ombudsman's office has also released a set of case notes of complaints it dealt with. The banks involved are not named.
In one case "Mr and Mrs K" took early retirement and sought advice from their bank on the best way to invest their money to generate income until they qualified for superannuation. They were specific about how much income they wished to receive. Neither had invested in funds before.
The couple remembered their adviser saying there was not much point in conducting a detailed analysis of their needs because their position and requirements were fairly straightforward.
The adviser recommended Mr K put $105,000 in the ING Diversified Yield Fund. This fund and the ING Regular Income Fund were frozen in March 2008 as a result of the credit crisis.
The couple had further funds become available and were advised to put another $516,000 in the DYF and RIF. As early as 2005 Mr and Mrs K began raising concerns with the bank that their investments were not earning as expected.
The Ombudsman found that the bank had not properly advised the couple about the nature and risks of the investment, had misrepresented the rates of return, had failed to recommend a full financial plan and prudent diversification, and continued to assure Mr and Mrs K that their investments were sound even after they expressed their concerns on a number of occasions.
As a result of the Ombudsman's involvement the bank agreed to refund the investments and fees and pay some interest.