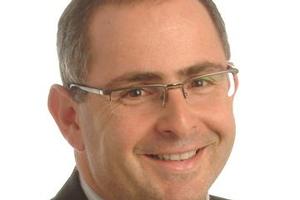 To a large extent the Mood of the Boardroom survey results were predicable and intuitive, including the emotive comments that tax sometimes raises:
"Wash your mouth out - the question should focus on reining in public expenditure" - (not introducing new taxes).
"We are naive if we do not figure out how to win at this game"
"I hate corporate welfare"
"The issue is not tax, it is the myopic views on development by local government"
"Picking winners is a failed strategy - one business's tax holiday is a tax burden on all the rest of us"
But overall the potential for rethinking our tax system could be a silver lining to the current economic predicament. The participants echoed this with 74 per cent agreement that the current tax mix is not right.
Relevant also is that there just isn't enough economic activity to clip in order to fill the insatiable demand for public sector consumption. The contrary view of course is that we have an efficient and effective tax system which should not be jeopardised by precipitous actions fuelled by shaky Treasury forecasts. But ultimately a debate will be had - one those surveyed seemed happy to have.
The current tax rules are essentially an aggregation of regimes clipped together piecemeal over time. Usually this has been done with the intention of the regimes being principled and equitable, but often with no overt focus on what the ultimate goal should be - whether that focus should be on economic activity to be grown, retained in, and/or attracted to New Zealand, in addition to simply clipping the ticket. The recent introduction of an active income exemption is a clear exception to this, but even that has come 20 years after it was first debated.
Only 5 per cent of those surveyed disagreed that a lack of vision was a problem for the tax system. Treasury has recognised this and is leading the charge among officialdom in stimulating the tax debate, though certain aspects of the debate are unpalatable to many, given the direction of reforms being canvassed. Implementing change will be made more difficult by the fact there may not be a lot of good news on an individual taxpayer level.
An initial question is whether the tax system should be invisible. Should it operate in the background, neither stimulating nor discouraging particular economic activity? Or should it be a lever for the Government to visibly stimulate the economic activity it wants and needs? At least to some extent, the tax system should be visible. Those surveyed generally agreed it should be used to positively stimulate economic activity, 72 per cent seeing it as a good approach.
An example of where this visibility could be focused is around capital and labour that is particularly tax-sensitive. A benign example is how certain non-resident individuals coming into New Zealand can avoid many of our tax rules in relation to their non-resident income and assets for the first four years of their stay. This is great if you are an expatriate rolling out of New Zealand in three or so years, but if you are a wealthy expatriate actually looking to live here indefinitely the rules are of no use after year four - and many impacted taxpayers do exit stage left before that time.
What to do about such taxpayers remains in the "too hard" basket, though respondents were generally happy for the tax system to attract mobile capital and labour here. Of those surveyed, 68 per cent were in favour of a tax cap or other tax measures to attract wealthy migrants to New Zealand and 61 per cent said they would not be concerned if a non-resident company capable of creating a material number of jobs was targeted with a reduced tax rate or tax holiday on the proviso there was no direct competition with New Zealand businesses.
This leads to the next question, who should pay tax and how much? In a nutshell, half of New Zealand's tax take comes from individuals, yet Working for Families (WFF) has meant a minority of individuals pay the lion's share. To make matters worse, those on WFF face incredibly high marginal tax rates as their income grows, an objective block on labour participation. Interestingly, WFF is not seen as an area warranting change: 56 per cent of those surveyed wanted no change - possibly because any change could mean upward wage pressure for those who currently benefit from the regime.
There is minimal support for what is now the 38 per cent personal income tax rate, an anachronism of the prior Government, with 75 per cent of those surveyed feeling the top rate should be reduced. And the view on corporate tax was similar, with 58 per cent of respondents wanting a further decrease in the 30 per cent rate.
But often in tax balances when something goes down, something must go up, and respondents were evenly split in their views about increasing GST to balance the books - 48 per cent were happy for GST to be increased, while 49 per cent do not want any change to the current 12.5 per cent rate.
Respondents were also evenly split over increasing other indirect taxes, such as fuel and alcohol taxes and customs duty. The messy nature of excise and other taxes belies the fact that approximately $5 billion is currently raised from these areas. There was a resounding "no" to any form of land tax from 90 per cent of responders.
Treasury's attraction to it appears likely to fall on deaf ears.
On capital gains tax, Treasury says "Yes", but the Prime Minister, Ministers of Finance and Revenue, and apparently the Inland Revenue, all say "No". Survey participants are also relatively categorical, with a clear majority of 63 per cent voting no.
However, those who take heart from the ministers' negative sentiment should reflect on the fact that despite rejecting a wholesale capital gains tax for as long as I can remember, the tax system has had more capital gains brought into the tax net directly or by stealth, including the latest round of tax reforms that widened the associated party definition so as to tax more real property gains.
The debate for where our tax system should be heading is slowly gathering momentum. Time will tell what we end up with - though a clear strategic vision or goal on what is one of the most intrusive aspects of Government activity wouldn't go amiss. While at times it's about staying ahead of the cost curve, at other times it's also about stimulating the growth in revenue.
* Thomas Pippos is Managing Tax Partner at Deloitte