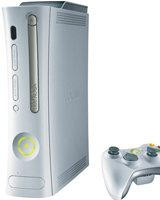 The New Zealand video game industry is defying the recession, with sales increasing from $121,312,445 from June 2006 to May last year, to $145,662,181 from June 2007 to May this year.
Tom Hunt, the Xbox product marketing manager for New Zealand, says: "Action blockbusters aside, the social and family games are so important."
The Interactive Software Association of New Zealand (ISANZ) says the computer games industry recorded a 17 per cent increase on sales of console and PC software, console hardware and peripherals on the last financial year.
And statistics from independent market research group GFK show the majority of games sold now fall under the unrestricted family genres.
Only eight games out of the 1437 released last year were classified R18.
More than 70 per cent of all software titles sold now fall into non-restricted age categories and genres including: family (12.09 per cent), action (18.08 per cent), adventure (6.44 per cent), children (3.32 per cent), strategy (5.36 per cent), racing (14.26 per cent), sports (6.14 per cent), simulator (5.88 per cent) and edutainment (3.07 per cent).
By Andrea Milner