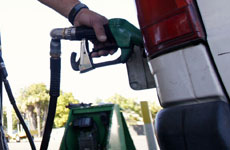 New Zealand's balance of payments deficit in the December quarter was $3.09 billion, substantially better than economists' forecasts of $3.5 billion.
Statistics New Zealand (SNZ) today said the deficit in the year to December fell to $13.8 billion from $14.3 billion in the September year. Economists had forecast a deficit of $13.9 billion.
The 2007 deficit equated to 7.9 per cent of Gross Domestic Product, the lowest ratio since June 2005. Analysts say a deficit of over 5 per cent of GDP should have alarm bells ringing for foreign investors but New Zealand's deficit has been over that level for years.
The current account, also known as the balance of payments, measures all New Zealand's transactions with the outside world including interest payments and investments. It represents the amount by which the economy's demand for resources exceeds domestic supply.
SNZ said the smaller quarterly deficit was due to a record quarterly increase in the export of goods. This was partly offset by a rise in goods imports and lower balances on travel services and investment income.
The seasonally adjusted goods surplus of $85 million was up from a $732 million deficit last quarter. It is the first quarterly goods surplus for five years.
Exports increased by 20 per cent from the September quarter mostly due to the first full production from the Tui oil field.
Goods imports were up nearly $1 billion or 10 per cent with petrol the main culprit.
The travel surplus dropped by 10.6 per cent with fewer foreign tourists, resulting in lower earnings for tourism. On the flip side, more New Zealanders holidayed overseas, taking advantage of the strong New Zealand dollar. The quarter included the Rugby World Cup in France in October.
Larger investment income was fuelled by increased interest on overseas debt and dividends payable to overseas investors.
The December quarter deficit was financed by a net inflow of capital of $3.3 billion as foreign investment in New Zealand of $4.27 billion exceeded New Zealand investment abroad of $962 million.
At the end of 2007, New Zealand's net foreign debt was $152.4 billion, up $9.8 billion from a year earlier.
- NZPA