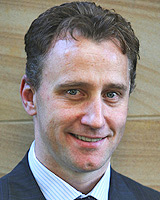 The board of the Stock Exchange has done a dramatic turnaround on its controversial incentive package for chief executive Mark Weldon.
The deal has been dropped like a hot potato.
NZX chairman Simon Allen said that after listening to shareholder feedback, there had been overriding support for Mr Weldon, the company and its performance but "concerns with elements of the [share] scheme".
The board would develop a suitable alternative, he said.
"The board believes that it is essential to provide clarity and certainty around the board's expectations for the CEO's long term performance, and to implement an appropriate incentive package to reflect this," Mr Allen said.
That meant the CEO share scheme would not be put to shareholders at the exchange's annual meeting next Friday.
Mr Weldon's package drew criticism on several points, particularly the opportunity for him to gain nearly 10 per cent of the company in three years' time.
He now holds just over 5 per cent of the NZX.
- NZPA