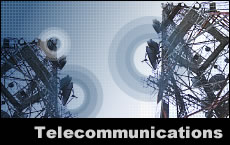 The Government announced tonight that it would require the local loop to be unbundled and other changes to provide faster and better broadband internet services.
Communications Minister David Cunliffe outlined details of a package which included:
* Requiring the unbundling of the local loop and sub-loop copper-wire lines between telephone exchanges and homes and businesses, allowing other internet Service Providers to compete fully with Telecom to provide faster, cheaper broadband,
* Regulatory action such as information disclosure, accounting separation of Telecom's business operations and an enhanced Commerce Commission monitoring role in order to ensure improved competition,
* Removal of constraints on the existing regulated Unbundled Bitstream Service to ensure ISPs can offer better and cheaper broadband at upload speeds faster than 128kps,
* Encourage investment in alternative infrastructure and other measures.
Broadband allows for high speed access to the internet and is seen by many as being key factor in improving economic efficiency in New Zealand.
The announcement follows months of signals from senior MPs including the Prime Minister Helen Clark and Deputy Prime Minister Michael Cullen that they were unhappy with broadband uptake rates, the cost and data limits.
- NZPA