Tomorrow Bill English will deliver this Government's fifth Budget. Five years is a long time in economic terms, long enough for a complete cycle of expansion and contraction in the normal course of events. He touches on some of the things we can expect.
Latest NZH Video
Jacinda Ardern speaks at the 'Let's Talk to Labour' youth event.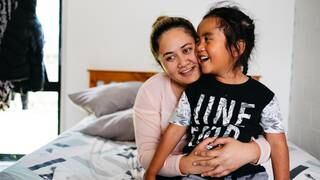 19 Aug, 2017 3:54pm
2 minutes to read
Exclusive: Compelling documentary challenges stereotypes around young mothers.
Protesters marching on Dunedin Hospital have forced Prime Minister Bill English and his entourage out a side door this afternoon. Source: ODT