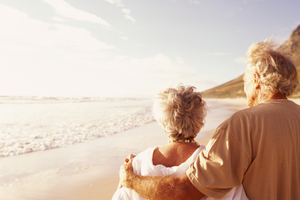 Is some work too hard to do when you are in your 60s? Yes, according to Labour which, trying to soften the edges of its push to raise the general retirement age to 67 has said that manual workers should get the opportunity to retire at 60. Maori, because of their shorter lifespan, should also be able to retire at 60 according to the Maori Party - see: Duncan Garner's Labour says retirement age should be 60 for manual workers. United Future blogger Pete George advocates his party's flexible system with increasing rates for those that hold off retiring until later but also points out the complications of defining who actually would be entitled to retire when, in Should women be eligible for Super later than men?.
A cross party consensus on superannuation may be as far off as it has ever been it seems, and simply raising the age looks like a very blunt solution that will be difficult to get agreement on. Duncan Garner is really applying the blowtorch to Key over his refusal to admit change is required now - see: Key's superannuation position must change.
But maybe John Key knows something we don't speculates Scott Yorke in his blogpost, Key's Secret Super Plans.
Many may ask whatever happened to the 'leisure society' that growing wealth, extended lifespans and new technology once promised? Technology seems to have actually lengthened the day for many workers. Joanne Black has a very good article in the latest Listener which uses TV3 political editor Duncan Garner to exemplify how work pressures have encroached into our non-work lives - see: Are New Zealanders overworking?. She points out that official statistics measuring work hours may undercount the increasing demands jobs make of employees while at home. Within the same feature, John Daniel has an accompanying article looking at France's 35 hour week, which saw a boom in DIY (and associated injuries) and seems to have benefited workers in industrialized jobs but hasn't created the expected number of new jobs.
It seems we work an average of 1758 hours a year - just above the OECD average. But this is one league table that it appears to be desirable to be at the bottom - the Dutch, Germans, Norwegians, French and Danish work the least hours, while South Korean, Chilean, Greek and Russian workers work the longest hours - see: Idealog's Kiwis work more hours than those in the US (but less than Greece).
The reassuring noises being made to intermediate school principals yesterday may only be good until the next election as John Key will not give any assurances that deeper cuts to staffing won't be implemented - see: Key won't rule out future school cuts. The article also tries to quantify the difference in class sizes between private and public schools. A PPTA survey in 2011 calculated the average class size in state schools at 25, while the main private school association said the maximum class size of it's members was 16 and the average was 12 - less than half the state average. It seems parents who send their kids to private schools (including most cabinet ministers) are spending a huge amount of school fees on what the government claims is not educationally important.
Class sizes will be the focus of teacher's collective negotiations and industrial action next month - see: Teachers' industrial action next month.
Other important or interesting political items today include:
* Clearing Shane Jones' name (or ending his political career) may take the Office of the Auditor-General up to a year - see: Jones faces year-long wait for inquiry. You can read the full terms of reference here. Meanwhile Cameron Slater predicts that Jones will not hang around that long Jones to leave, Beaumont packing her bags, while Rob Hosking says on the NBR website that if Jones is found to have acted wrongly then a number of other Labour Party figures will also be in trouble - see: Shane Jones not the only target of auditor-general inquiry.
* The Government's Budget was a 'barely qualified disaster' according to Vernon Small, because it turns out that the supposedly 'good news' return to surplus is not based on credible figures, and National has created 'a mountain of political heartache for less than $90m in a $70b Budget' - see: The Budget PR disaster.
* Housing New Zealand is frustrating the Porirua Council which claims the department can't even tell how long residents have been on waiting lists and that many of it's houses are damp and poorly insulated - see: Crammed families waiting for state homes.
* Peter Lyons goes into bat for smokers in an entertaining piece in the ODT -see: Nicotine addiction- said to be gold?.
* With the increasing debate around making marriage available to same-sex couples, New Zealand for Marriage Equality has created an online Spreadsheet of where MPs stand on marriage equality. As the No Right Turn blog explains, 'So far, it shows 46 in favour, 19 against, 4 undecided, and 52 unknowns' - see: Where MP's stand on marriage equality. Further interesting items on this topic include the Listener editorial, Gay marriage: we do, and the Queen of Thorns' Next stop on the slippery slope: bestiality.
* Fiinally, the Maxim Institute has crunched the Government's tax and spending numbers to produce some interesting and useful figures about where everyone's income tax is actually spent - see: the Maxim Institute's Income Tax Tracker. There will be plenty of disagreement with the methodology used. One particular objection is that the Maxim methodology under-measures the contribution that low-income workers make to the tax system, because much of their productivity is actually converted into profits and the higher incomes of the wealthy.