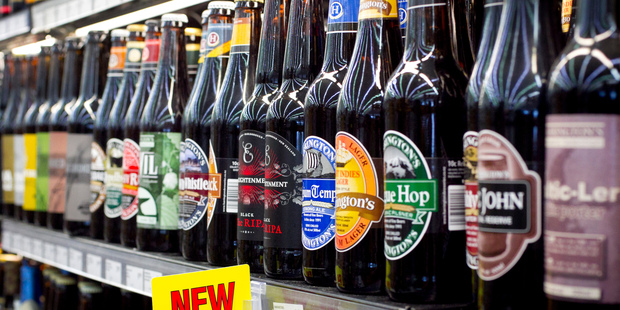 New Zealand's booming beer industry will be on show this weekend as connoisseurs taste their way through more than 500 brews in the search for the best Kiwi pint.
The annual Brewers' Guild of New Zealand International Beer Awards kicks off in Christchurch today and runs for three days.
Judges from all over the world are searching for the best brews available to New Zealand consumers.
About 60 commercial breweries from New Zealand and several international breweries have entered a record 530 beers.
Interest in the competition has been growing steadily, with the number of entries rising from 465 last year and 445 in 2010.
That growth reflected the "vibrant and rapidly expanding diversity" of the brewing industry in New Zealand, said Ralph Bungard, president of the Brewers' Guild and owner of Three Boys Brewery.
"Consumers now have access to a remarkable range of beer styles from many diverse breweries," he said.
"Things have certainly changed for the beer connoisseur in New Zealand - gone are the days where you were lucky if there were a handful of products to choose from."
Last month, the Guild released the results of a survey showing the number of breweries in New Zealand increased from 48 in 2008 to 68 by the end of 2011.
The most significant growth was in the number of craft breweries - those under 40,000 litres per annum - which doubled from 15 to 30.
Bungard believed Kiwi beer drinkers were maturing and becoming more interested in a wider range of beer flavours and styles.
"For many, the days of glugging down large volumes of beer are changing to drinking more interesting beers in smaller quantities, and often matched with food - that has to be a more healthy development in our culture."
Unlike wine judging, beer needs to be swallowed and judges will taste from 100 to 150 beers each over the three days, drinking only in small volumes.
The beers range from alcohol-free to as high as 23 per cent alcohol content.
Judge Matt Brynildson, from North American brewery Firestone-Walker, said New Zealand had a great reputation in the international brewing community for "quality and innovative brews".
Winners will be announced at the Brewers' Guild awards dinner in the Wellington Town Hall next Thursday August 8.
Several trophies will be handed out for specific beer styles and the brewery which receives the most awards will be crowned Grand Champion Brewery.
Last year's Grand Champion was Harrington's Breweries, from Christchurch.