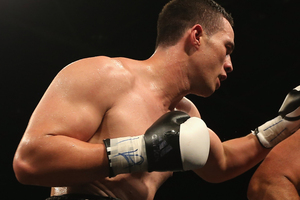 Boxing promoters are likely to organise a further fight for Joseph Parker now the David Tua-Alexander Ustinov fight's been postponed.
Parker was due to fight on the undercard, but Tua's fight's now been moved back two and a half months to November 16.
Promoter Dean Lonergan says Parker needs a fight before then.
'At the end of the day this happens in boxing on a regular basis. So from Joseph Parker's point of view, 21 years of age, we need to keep him active.
"So I can definitely see that we'll be fighting before this date, then we'll be lining up the rest of the year after that.
"It means a bit of juggling on our behalf but that's the business we're in.''
The fight was postponed due to David Tua's calf injury and the availability of the Hamilton venue.