Best known as band manager Murray from Flight of the Conchords, Rhys Darby is one of New Zealand's biggest comedic exports. The funny man popped in to the NZ Herald office for a chat about his new book, This Way to Spaceship, 'a handy autobiographical end-of-the-world companion'.
Latest NZH Video
Source: C-SPAN / AP John McCain was among the Republicans to vote against the 'skinny' repeal of the Affordable Care Act.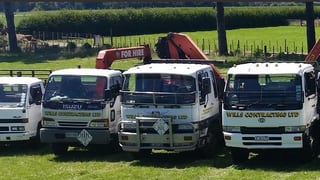 28 Jul, 2017 6:28pm
2 minutes to read
The ad suggested one man's wife would need professional services to lift her breasts.