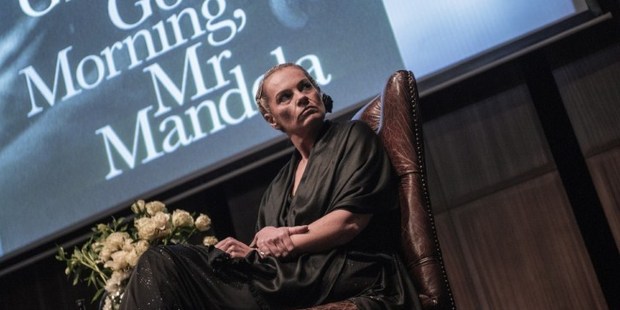 Nelson Mandela's long-serving personal assistant has hit out at the "chaos" around his funeral and bickering over his legacy in a hard-hitting memoir published on Thursday.
Zelda la Grange, who was Mandela's assistant for almost 20 years, paints a picture of ANC politicians and his family clamouring to use Mandela for their own ends as he lay dying and during his funeral.
"I had never experienced such chaos," she wrote of Mandela's memorial service, laying in state and funeral, saying that plans were changed every few minutes.
"No one really knew who was in charge. One could not help but wonder whether it was just eight years of bad planning, wasting money on foreign travel to consult with other countries about events of this magnitude, or whether it was a deliberate attempt to exclude from Mandela's funeral people who were not allied with the right people."
Mandela's widow, Graca Machel, was treated particularly badly, according to La Grange.
"I don't know of any person alive who has been treated with the amount of disrespect that people have shown to Mrs Machel."
According to La Grange, Mandela was lonely during the first years of his freedom, until meeting and eventually marrying Machel.
"Really he was in love. You (could) see it in his behaviour," she said.
"It was a beautiful sunny relationship," she said at the official launch of the book in Johannesburg, adding Mandela was "completely emotionally dependent on" Machel.
La Grange also describes suspicions that her phone and that of others close to Mandela were tapped by South Africa security agencies, which may have also placed two agents on Mandela's medical team.
Life-changing experience
La Grange was Mandela's personal assistant while he was president from 1994 and continued working for him after he stepped down in 1999, for a total of 19 years until 2013.
In Good Morning, Mr Mandela, La Grange describes her life-changing experience with one of the world's most revered personalities of modern times and how it changed the life of a white Afrikaner girl.
"I have grown to love this man who was once my people's enemy," she writes.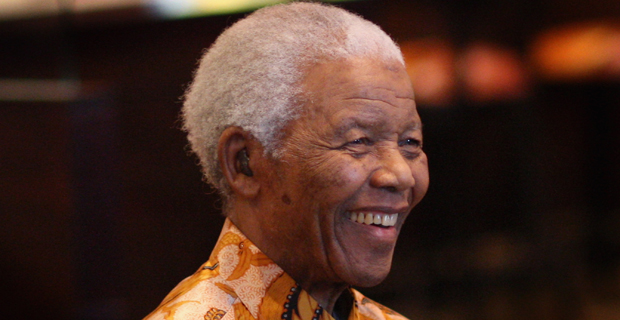 Nelson Mandela. Photo / Getty Images
Emerging from middle class Afrikaner obscurity, she became a fixture by the side of South Africa's first black president for nearly two decades.
Growing up in apartheid South Africa, the 43-year-old said she never imagined she would ever meet Mandela in real life.
She described her shock, and breaking into tears, when she first bumped into Mandela in a corridor at the Union Buildings, the seat of government.
"At first you are shocked, that this man I was brought to fear, is in front of me," said La Grange in an interview with Talk Radio 702 on Thursday.
She said she wasn't sure whether she was "supposed to greet a black man."
Mandela extended his hand towards her and spoke to her in Afrikaans.
Overcome with shock
"This is the man you've been warned against," she said. "So he completely destroyed my defence system by speaking in my own language. I felt stupid."
"I was completely overcome with shock. I started crying, you don't know what else to do," she recalled.
She later became Mandela's gatekeeper and was sometimes described as his "Rottweiler".
Video: Mandela's journey comes to an end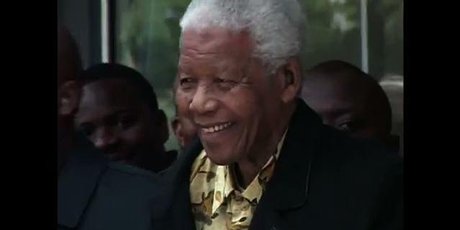 The book chronicles the time from 1994, when Mandela became president after 27 years in jail under apartheid laws of racial segregation, up to his funeral in December last year.
But she says its not a "tell-all" book.
On her relationship with the rest of the Mandela family members, La Grange said: "It's not always easy to work with everyone."
One of Mandela's daughters Zindzi backed her father's former aide telling reporters "she has a fresh insight into (Mandela's life), which should be respected."
Speaking at the launch ceremony, Mandela's eldest grandson, Mandla Mandela said "I think, my grandfather is definitely at this hour ...looking down with a big smile."
Among the guests at the ceremony were Mandela's former anti-apartheid struggle comrades - the frail and ageing George Bizos and jail-mate Ahmed Kathrada.
Nobel laureate and retired archbishop Desmond Tutu sent a recorded video message saying La Grange's "utter devotion to Madiba was so, so obvious to anyone who beheld it. It was a very heartwarming thing."
- AFP