A top tip for getting into the Auckland Writers Festival: don't be a wimp and attend just one or two sessions during the five-day event. Go for the full immersion and try three or four sessions a day. Exhausting? Can be. Exhilarating? Definitely. Books editor Linda Herrick picks some highlights from this year's festival, which runs from May 14-18.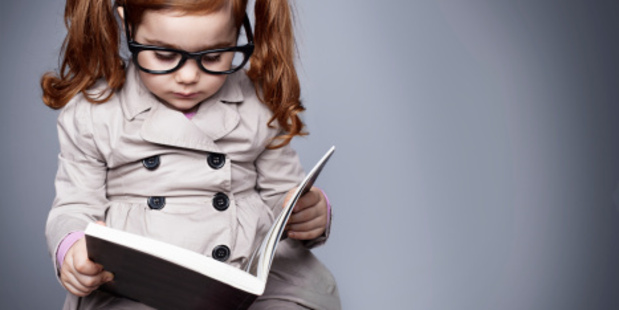 Wednesday, May 14
The University of Auckland Festival Debate: Privacy is an Outdated Concept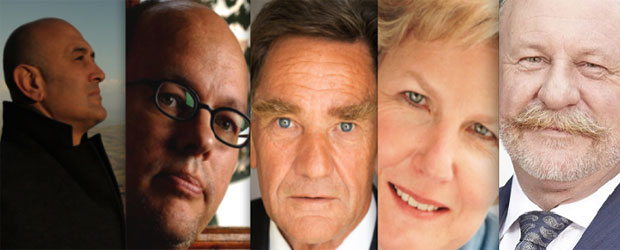 Okay, this is the only public session of day one, but the issues of privacy, surveillance and the toxicity of social media are considerable. The debate will be lively, between Iraqi-English physicist Jim Al-Khalili, NZ privacy expert Bob Stevens, Dutch historian Frank Dikotter and British broadcaster and supreme wit Sandi Toksvig; $20-40.
ASB Theatre, Aotea Centre, 8-9.30pm
Thursday, May 15
NZ Listener Gala Night: True Stories Told Live: Truth and Lies
Eight writers each tell a seven-minute story without a script.
It will surely be a breeze for Scottish writers Alexander McCall Smith and Irvine Welsh, Nigerian poet Inua Ellams, NZ photographer Marti Friedlander, Egyptian journalist Yasmine El Rashidi, US novelist-memoirist A.M. Homes, African-Canadian Lawrence Hill and our very own Sarah-Kate Lynch; $20-40.
ASB Theatre, 7-8.30pm
Friday, May 16
Adam Johnson and Jang Jin-sung
Pulitzer Prize winner Adam Johnson's novel The Orphan Master's Son satirises North Korea during the rule of Kim Jong-il, while Jang Jin-sung, via a translator, offers an stranger-than-fiction insight of what it was like to serve as a counter-intelligence officer for the same dictator before defecting. A heady mix of the ridiculous and the malign; $20-25 (the same cover charge applies to all events unless otherwise indicated). Adam Johnson: ASB Theatre, 10am; Jang Jin-sung, ASB Theatre, 11.30am
Why Architecture Matters: Jonathan Glancey
Former Guardian architecture editor - and steam train fancier - Glancey joins University of Auckland lecturer Bill McKay to discuss architecture that is "life-affirming" and the horrors of large-scale retail design. Plenty of material to draw on from Auckland, then.
ASB Theatre, 1pm
Knox's latest book Wake, set just out of Nelson, scared the bejesus out of me but it's a too-real horror story you can't put down. How does she manage her "invisible monsters"? Knox reveals her inspirations in conversation with journalist David Larsen. Lower NZI Room, Aotea Centre, 4pm
Saturday, May 17
Dirty Wars: Jeremy Scahill
Something to get steamed up about on a Saturday morning. Scahill's book Dirty Wars (which was made into an Oscar-nominated documentary, screening at the Herald Theatre, Sunday at 3.30pm, $20) exposes America's "covert" operations in places like Somalia, Yemen and Afghanistan - and the White House mitts all over these deadly activities.
Lower NZI Room, Aotea Centre, 10am
Science and the Big Questions
Jim Al-Khalili, president of the British Humanist Association, talks to Shaun Hendy about the big scientific conundrums. He describes his latest book, Paradox: The Nine Greatest Enigmas in Physics, as "a fun sort of headache". So, blow your mind, in the best possible way.
ASB Theatre, 4pm
Our Booker Winner: Eleanor Catton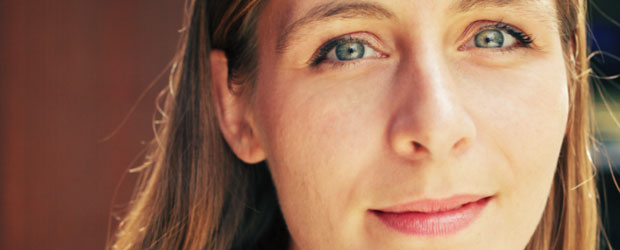 At last, Auckland's chance to experience the sparkling genius of Eleanor Catton as she talks to John Campbell about writing and how winning the Booker has changed her life. But be fast. Tickets are going, going ... with stall and circle seats sold out. Now the balcony area have been opened up, a festival first.
ASB Theatre, 5.30pm
Sunday, May 18
The Great Avian Chase: Brent Stephenson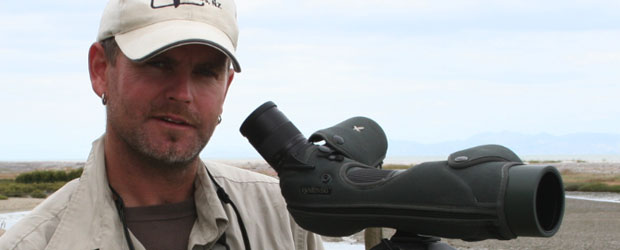 Photographer and bird-man extraordinaire Stephenson takes us on an illustrated journey (see his Birds of New Zealand book) through the losses, close calls and survival stories of our amazing feathered friends.
Auckland Art Gallery Auditorium, 10.15am
Honoured New Zealand Writer: Patricia Grace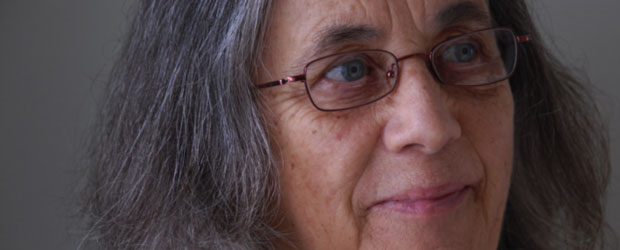 The festival signs off with a worthy tribute to one of our literary giants. You can also catch another one, Booker-winner Keri Hulme, at a session honouring and debating her book The bone people as the Great Kiwi Classic (Upper NZI Room, 4pm) or Lloyd Jones on his powerful family memoir A History of Silence (Lower NZI Room, 1pm) or ... and that's what the festival is all about: choices. Jump in.
ASB Theatre, 5.30pm

Already sold out:
• Jonathan Glancey's Auckland Art Gallery session on Great Modern Buildings (May 17) is fully booked but tickets are still available to his Why Architecture Matters session on May 16 at 1pm in the ASB Theatre (see above).
• Inua Ellams' Midnight Run, May 16
• Ostro Lunch with Josh Emett, May 18
Only a handful of tickets left for:
• Toto event with Nicky Pellegrino: Friday May 16, noon
• Lloyd Jones: Sunday May 18, 1pm
• Alexander McCall Smith: What W.H.Auden Can Do for You, Saturday May 17, 4pm
• Dirty Wars: The Film: Sunday May 18, 3.30pm
• Dirty Wars session: Saturday May 17, 10am
• Young Clara: Friday May 16, 5.30pm