November 22 marks the 50th anniversary of the assassination of John Fitzgerald Kennedy. A new book, My Kennedy Years, brings to life one of the world's most famous men — from his days as a young senator from Massachusetts, to his family life with wife Jackie Kennedy and children John and Caroline, and his eventual election as the 35th President of the United States of America
<>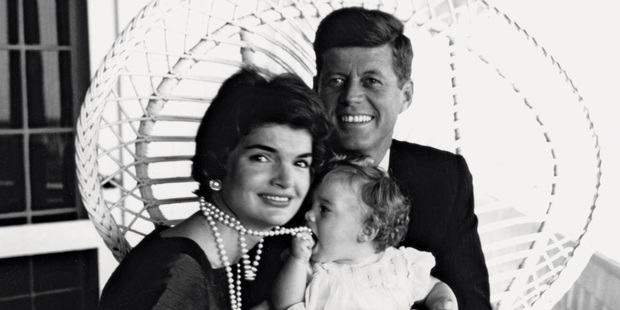 Photographer Jacques Lowe met John Kennedy in 1958 and quickly established a rapport with him. For the next five years, Lowe had privileged access to the Kennedy family and was not only the official photographer of Kennedy's campaign for the presidency but also his personal photographer following his election.
Lowe died in May 2001 and since then his daughter Thomasina has worked to put together My Kennedy Years, with more than 250 photographs capturing the President's personal and political life: at home with Jackie and daughter Caroline, on the campaign trail, at work in the White House and as a leader on the world stage, culminating in his funeral at Arlington National Cemetery, mourned by millions.
In the preface to My Kennedy Years, she talks about her saving her father's legacy:
"In New York, on the morning on September 11, 2001, I was faced with a moral dilemma unlike any that I had confronted before. As I became aware of the scale of destruction taking place a few blocks from my father's loft, I asked myself, 'do I save myself or my father's precious negatives, depicting one of the greatest statesmen of the modern era, all located in a vault at 5 World Trade Centre?'
"Before he died on May 12, only four months previously, my father had entrusted me to safeguard his archive of photographs of the 35th President of the United States of America, John Fitzgerald Kennedy, and I now carefully considered whether to rush down to the World Trade Centre or save myself. In my mind's eye, I could see my father running down Broadway against the flow of traffic with just one aim: to rescue the negatives. I have no doubt that he would not have paused for thought; every fibre in his body would have propelled him to that safe to retrieve its irreplaceable contents. There would have been no choice for him.
Take a look at photos from My Kennedy Years: A Memoir by Jacques Lowe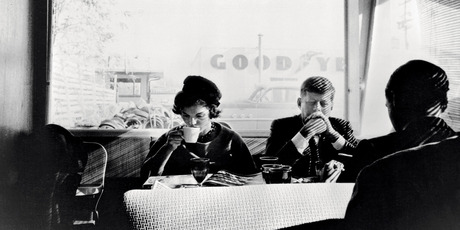 "Fate dictated that the decision was not his to make but mine. I chose to look after my own safety, but I am still haunted by the dilemma in which I found myself that day.
"Subsequently, I campaigned to retrieve whatever might be left of the negatives. Under piles of rubble, a safe was eventually discovered, strangely intact.
"However, when it was opened, it was clear that the negatives had been destroyed. From the ashes I held in my hand that morning, I have tried to rebuild my father's archive.
Thanks to modern technology, all of my father's choice prints, stored in his loft, have been scanned and preserved along with all the contact sheets, which became an invaluable record of work after the negatives were lost.
More than 10 years after that grim day in New York, the publication of this book stands as a testament to the possibility of rebirth in the aftermath of almost inconceivable horror."

My Kennedy Years: A Memoir by Jacques Lowe (Thames Hudson $65) is out now.