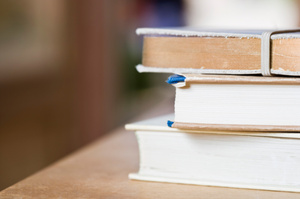 The author of cult classic Prozac Nation is facing internet backlash after labeling financially dependent women "prostitutes".
Elizabeth Wurtzel, who released her infamous ode to crippling depression 9 years ago, has made the claim in the January 22 article of New York Magazine.
The 5,500-word piece, My One Night Stand of a Life, claims that full-time mothers who rely on their husbands to support them financially should be treated with "due disdain".
"I am committed to feminism and don't understand why anyone would agree to be party to a relationship that is not absolutely equal," she writes.
"I believe women who are supported by men are prostitutes, that is that."
This isn't the first time Wurtzel has singled housewives out for ridicule. In her piece 1% Wives Are Helping Kill Feminism and Make the War on Women Possible, she claimed those who don't earn their own living cannot be called "real feminists".
"If you can't pay your own rent, you are not an adult," she wrote.
"You are a dependent."
Both pieces have angered internet commentators from both sides of the political spectrum.
Her most recent article has led to a particularly strong reaction from fellow writers, who have labelled her an "exceedingly privileged drama queen", "intensely stupid", and a 'perma-adolescent'.
Rob Dreher, a columnist from The American Conservative, takes aim at Wurtzel for effectively calling his wife a prostitute.
"What does Elizabeth Wurtzel know about prostitution? It seems to me that one who makes money, status, and power relations the measure of the integrity of love between a man and a woman is a lot closer to having a prostitute's mindset than she may think."
Amanda Marcotte from slate.com agrees, writing that "Wurtzel is simply wrong to believe there's no middle ground between being completely alone and having to endure the indignities of a subservient relationship."
- www.nzherald.co.nz