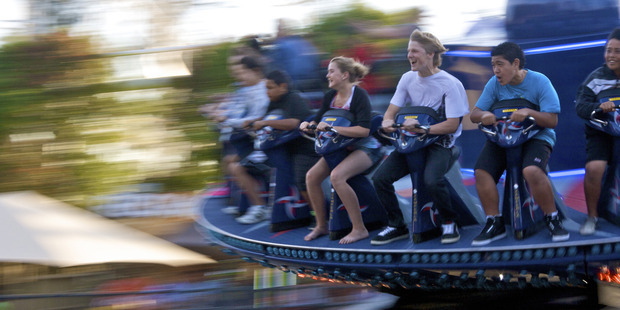 New Zealand Experience (NZE) - the company behind the Rainbow's End amusement park in Auckland - is up for sale.
Canada's Garlow Management, which represents the estate of George Ryerson Gardiner, owns 27.7 million shares in NZE, or 74.86 per cent of the stock, NZE said.
Trustees for Gardiner had informed NZE that they wanted to start a process to seek expressions of interest for the acquisition of their holding.
NZE has been asked to assist in the sale process.
"The directors have advised the trustees that they are willing to assist, but acting in the interests of all NZE shareholders," NZE said.
The process is not expected to start immediately, NZE said.
"It is possible that the process will result in a transaction involving all of the shares in NZE. However there is no guarantee of this, or that any transaction will result from the process," the company said.
NZE's directors said they were seeking external advice.
NZE stock last traded at 36c each, valuing the company in total at $13.32m.
At todays' price, Garlow's stake in total would be worth about $10m.
In April, NZE said it expected to report a net profit of range of $1.2m to $1.4m. for the 2011-12 financial year to June 30.
Aside from NZE, Garlow has an 8.12 per cent in the country's only oil refiner - Refining NZ.
- APNZ