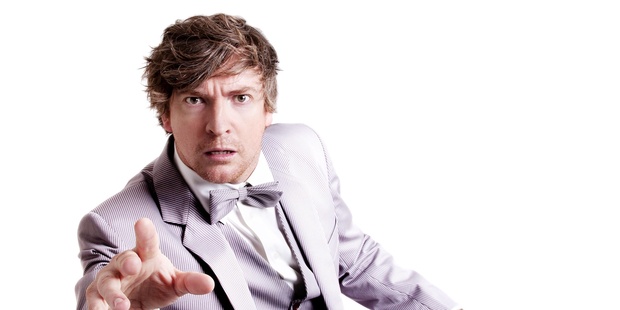 Best known for his role as band manager Murray in Flight of the Conchords, Rhys Darby is one of New Zealand's biggest comedic exports.
The funny man has recently released a book, This Way to Spaceship (read extracts here, here and here). He'll be talking about his way with words at the Auckland Writers' Festival and he's also doing a couple of stand-up shows at the Comedy Festival.
Rhys has taken time out of his busy schedule to join Life & Style Editor Nicky Park for a video interview on Wednesday, May 9.
If you've got anything you'd like to ask Rhys flick us an email and we'll consider posing your question.
Then visit Life & Style to check out the video.
- HERALD ONLINE