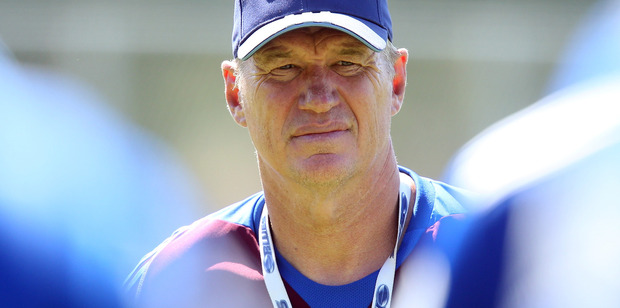 The Blues will be denied access to their most influential and arguably best asset until round eight of Super Rugby next year, as Eden Park is off-limits until early April due to the Cricket World Cup.
Their predicament is only one piece of what is a complex scheduling puzzle, and one which may prove a nightmare for Sanzar to solve.
New Zealand is hosting the Cricket World Cup from February to April and the Fifa Under-20 World Cup from late May to June, presenting all five franchises with venue issues. All grounds are blocked out during those periods and Eden Park is unavailable from February 1, meaning the Auckland Nines rugby league tournament will be brought forward into January.
The Hurricanes will be kept out of Westpac Stadium until the completion of cricket's quarter-final on March 21 and then denied access again due to the Under-20 World Cup from late May to mid-June.
The Chiefs, Highlanders and Crusaders will all be kept out of their primary venues during the Under-20 World Cup, with the former unable to play in New Plymouth either, as the Taranaki city is the main venue for Pool E of the Fifa tournament.
Super Rugby won't break for three weeks as it normally does, with no June tests scheduled in World Cup year, causing problems for Sanzar trying to create team schedules that are logistically possible.
In the case of the Hurricanes, one of their alternate venues, Napier's McLean Park, is also hosting Cricket World Cup games.
But while the Hurricanes may have a bigger headache finding alternative venues, the impact on the Blues could be more significant.
They haven't won away since February last year and, under coach John Kirwan, haven't played close to their potential at any venue other than Eden Park.
The Blues are doing what they can to avoid home fixtures in the first eight weeks of next year.
"We might have to play only two home games in that period or possibly three," Blues chief executive Michael Redman said.
"We have asked [as part of Sanzar's early consultation] if we can tour early and also if we can have a bye in that period."
North Harbour Stadium will be the venue the Blues use when Eden Park is out of commission, but their record there hasn't been good in recent seasons. They lost there last week to the Sharks, beat the Stormers in 2013 and lost to the Chiefs in 2012.
It is significantly smaller but Redman says the financial returns can be comparable with Eden Park.
Almost 15,000 turned up to last week's Sharks game and that is believed to have netted the franchise a reasonable profit.
Redman says the only concern they have is if North Harbour is allocated a game against the Crusaders. Historic crowds for Blues and Crusaders games are in excess of North Harbour's capacity.
Sanzar will try to be sympathetic to the Blues' needs but can't guarantee it will be able to provide the schedule they want. However, the fact the other four franchises have issues playing home games later in the competition should be helpful.