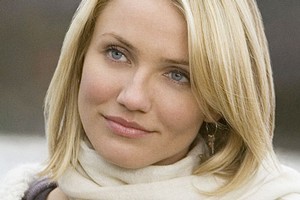 Is romance on the menu for Cameron Diaz and Sean "Diddy" Combs?
According to Us Weekly, Diaz, who recently called it quits with Yankees slugger Alex Rodriguez, is rebounding with the rapper.
It's been an "off-and-on hookup" since 2008, reports Us, when they first met at the Oscars.
"Since then, when she's single, she'll booty call him," a source told the mag. That's right, dial D for Diddy, baby.
Diaz, 39, was spotted "nuzzling in a booth" with Diddy, 42, at Catch restaurant in NYC on October 24, according to Us. They were "inseparable - they had their hands all over each other," reports a spy.
The twosome were reportedly equally as affectionate while "making out" and "acting romantic" during a lunch date at Scarpetta in Beverly Hills last Friday.
Diaz split from Rodriguez (aka A-Rod) in September, while Diddy has reportedly been dating model/singer Cassie for the past three years. But a source tells Us that the rapper is "single whenever there's a better offer on the table".
Romance or fauxmance?
Reps for Diddy and Diaz have denied there's any booty callin' at play.
"Cameron and Sean are longtime friends and fans of one another's work. They have been seen together recently because they are developing a film project. They are not romantically involved," a rep said.
So there you have it.
And as for Diaz's rumoured "fun fling" with Leonardo DiCaprio...you're barking up the wrong tree, Star mag.
- Blogger Bites Back