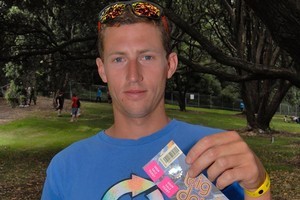 Charlie Smith had an unhappy birthday after learning the Big Day Out ticket be bought on Trade Me was invalid.
Smith travelled from Te Kuiti to celebrate his 25th birthday at the event on Friday with 15 friends.
But at the gates he was informed his ticket - bought for $150 - was invalid.
"The person who sold it to me ripped off the barcode. I've never been to Big Day Out so I didn't notice that it was missing at all."
Security staff told him the original owner probably reported it stolen and ordered a replacement before selling the void ticket.
Smith was left with no option but to pay another $170 to get in.
"It's put a bit of a downer on my birthday. I'm really annoyed that it's so easy for people to deactivate the tickets."
Smith said he turned to Trade Me because the closest official ticket outlet was in Hamilton.
Sara Pearson had a similar problem at last year's festival.
The 22-year-old bought two tickets from a friend-of-a-friend who got them from Trade Me before realising she couldn't go.
But at the gates Pearson and her partner found the tickets had been deactivated.
They had to spend another $300 on valid tickets, taking the total cost of getting in to $510.
This year Pearson bought tickets from an authorised Big Day Out retailer. "I've learned my lesson," she said.