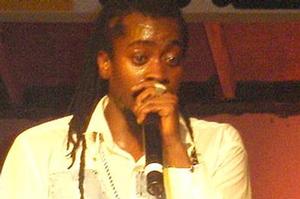 Big Day Out organisers say they were aware of reggae artist Beenie Man's controversial past when they booked him for the 2010 festival.
The Jamaican rapper's history of encouraging anti-gay violence in his song lyrics caused a public backlash when his inclusion for the Big Day Out was confirmed.
But Big Day Out promoters say since signing the Reggae Compassionate Act in 2007, Beenie Man has stayed true to his word and refrained from performing the offending songs.
The Reggae Compassionate Act was a petition signed by four musicians - Beenie Man, Capleton, Sizzla & Buju Banton - in which they agreed not to make statements or perform songs that incited hatred or violence against anyone.
"The Big Day Out's core values include those of tolerance and understanding," promoter Campbell Smith said in a statement.
Beenie Man's song lyrics have included lines such as "I'm dreaming of a new Jamaica, come to execute all the gays" in Damn, and "Hang chi chi gal [lesbian] wid a long piece of rope" in Han Up Deh.
He has also been criticised for rapping about killing gay DJs and cutting the throats of gay men.
In 2006, an HIV-awareness concert he was due to play at in New York was cancelled after protests.
He was also banned from performing at the 2004 MTV UK Mobo awards in London.
Green MP Kevin Hague has called for Big Day Out organisers to cancel Beenie Man's appearance.
"Hatemongering is not welcome in New Zealand," he said on his blog.
"Big Day Out must withdraw its invitation. If it does not then both musicians and fans will be called upon to declare which side they are on."
A Facebook group, Standing up against Beenie Man at Big Day Out 2010, was set up yesterday to protest his participation and already boasts more than 900 members.
One of the group's founders, Jess Cann, said she felt insulted that organisers would invite a homophobic musician to play.
The group also planned to stage a protest at Big Day Out, she said.
Gaynz.com content editor Jay Bennie said Beenie Man should be removed from the festival's line-up, to send a message that homophobia is not acceptable in New Zealand.
"I think it would be a disgrace if he played at the Big Day Out, regardless of whether he performed songs with homophobic lyrics.
"He has come to represent extreme homophobia and a call for violence and murder against gays and lesbians and so even his presence on the stage brings up that whole image of hatred and violence."
- with NZPA