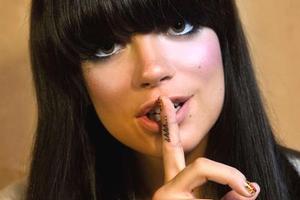 The first official Big Day Out announcement has been made, with the rumoured appearance of David Bowie missing from the list.
Music legend Bowie had been rumoured to headline next year's Big Day Out music festival, following a report on Australian website TripleM which speculated the singer was a hot tip for next year's bill.
Big Day Out 2010
Big name acts for the day-long festivals in Australia and New Zealand include Muse, Lily Allen, Peaches, Dizzee Rascal, The Mars Volta, Powderfinger, Groove Armada and Rise Against.
Others include Kasabian, Eskimo Joe, Grinspoon, Girl Talk and New Zealand's own Ladyhawke.
The line-up was released on the Big Day Out's website, ahead of an official announcement at 8am.
The line-up so far: Muse, Powderfinger, Lilly Allen, Eskimo Joe, Groove Armada, Grinspoon, The Mars Volta, Ladyhawke, Dizzee Rascal, Karnivool, Peaches, The Temper Trap, Kasabian, Midnight Juggernauts, Rise Against, Magic Dirt, Mastodon, Lisa Mitchell, The Horrors, Bluejuice, Calvin Harris, Kisschasy, The Decemberists, Tame Impala and Girl Talk.
Two more line-up announcements confirming other acts will be made in the coming months.
The Big Day Out takes place at Mount Smart Stadium on January 15.
Tickets, priced $132 (plus booking fee), will be on sale on October 9.
- NZPA