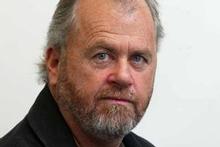 Sports plumbers must be hard to find as the u-bend in the All Black system is still blocked.
Five weeks ago, assistant coach Steve Hansen suggested the All Blacks needed to "flush the dunny and move on" after their woeful work against Italy. While the All Blacks have assistants for Africa in their squad, none were able to make the muck move in the Republic.
After the laboured confusion against Italy when the side staggered to a 27-6 victory, coach Graham Henry was unable to offer any useful explanation for the plodding dross. Even the under-performing Joe Rokocoko was embarrassed by the performance.
For those who watched with a mix of disbelief and alarm at the latest disaster in Durban, little seemed to have altered.
Assistant coach Wayne Smith suggested the attacking plan was correct but the execution under pressure was flawed.
The All Blacks were ready to play some high-risk rugby because they figured they would not be competent enough to beat the Boks with a controlled game of kicking and set-piece rugby.
"I think we probably got 30 per cent of our decisions right," Smith told the Reunion programme.
"So whilst there was a skill execution problem, I think there was a decision execution problem as well that we are working on."
The coach felt the All Blacks produced some brilliant play in Durban but that percentage had to be raised for each game while the side's self-belief also had to be nurtured. There are many other areas.
In six tests this season, the All Blacks' defence has been one of their better components.
Henry is in charge of that department and after the side leaked three tries in the opening defeat against France, they have tightened their lines and shed eight tries in their six internationals.
Meanwhile, the team's attacking strategy, which is the domain of Smith, has managed to score only eight tries while the lineout under the direction of Steve Hansen has been patchy, especially in South Africa.
It started well in twin tests against France but started to sag against Italy where they won 10 from 14 of their own throws.
In the opening Bledisloe Cup, the All Blacks won 10 of their 15 lineout deliveries then won seven from 10 and four from eight in their two tests in South Africa.
Watching the All Blacks trying to attack from their 22 or in one outrageous case, from behind their goal line in Durban, seemed to be more of the same nonsense they tried against Italy. It scarcely worked then and it foundered again in Durban.
They ran into mistakes and an unbending Italian defensive line and Henry shredded the team in a halftime verbal assault. The All Blacks repeated those foibles in Durban yet they defended their actions.
Those poor All Black performances have contributed to a drop in interest in rugby in New Zealand to its lowest level in more than 15 years, according to a new report.
The UMR survey questioned 750 people about World Cup strategies, player choices and support for Henry and was undertaken before the double defeats in South Africa. Results showed that 60 per cent of those interviewed were very or fairly interested in rugby, which was the lowest level since UMR began tracking work in 1993.
It was a 12 per cent drop on last year and well below the 79 per cent interest during the 2003 Rugby World Cup. The report attributes the decline to poor All Black performances, too much rugby and the attritional style of rugby in recent years.
In other votes, 64 per cent thought it wise Henry was reappointed through to the 2011 World Cup while 28 per cent opposed the move.
By Wynne Gray

Email

Wynne