Internet entrepreneur Kim Dotcom went to Parliament Wednesday afternoon for Question Time, he was seated in the public gallery directly opposite the National benches and across from Act leader John Banks' seat. He spoke to reporters outside about his thoughts on the John Banks saga.
Latest NZH Video
Source: C-SPAN / AP John McCain was among the Republicans to vote against the 'skinny' repeal of the Affordable Care Act.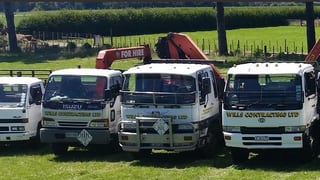 28 Jul, 2017 6:28pm
2 minutes to read
The ad suggested one man's wife would need professional services to lift her breasts.