Business reporter Ben Chapman-Smith from nzherald.co.nz interviews KPMG Executive Chairman Ross Buckley as he explains his analysis and initial reaction to the 2012 Budget.
Latest NZH Video
Jacinda Ardern speaks at the 'Let's Talk to Labour' youth event.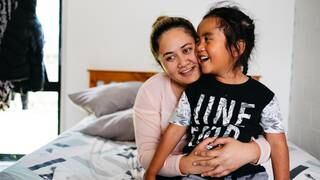 19 Aug, 2017 3:54pm
2 minutes to read
Exclusive: Compelling documentary challenges stereotypes around young mothers.
Protesters marching on Dunedin Hospital have forced Prime Minister Bill English and his entourage out a side door this afternoon. Source: ODT