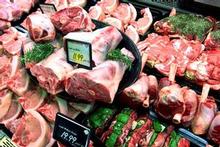 The cost of meat and other groceries continues to rise but vegetable prices have recorded their biggest drops for a decade.
And the low prices look set to continue for some time, according to those in the horticulture industry.
The Food Price Index, issued by Statistics New Zealand yesterday, shows prices increased by 3.3 per cent in the year to September - the lowest annual increase since June 2007.
Monthly figures show food prices fell 0.7 per cent from August to September but industry experts say annual figures provide a better picture because they aren't as vulnerable to seasonal influences such as cold weather.
Vegetable prices are down 14.4 per cent on last year, but Horticulture New Zealand spokeswoman Leigh Catley said that was compared to last year's prices which were unusually high.
"It was a cold winter and this year we've had a relatively mild August so that was mostly what that change is down to," Ms Catley said.
"[Last year] was pretty tough."
The CPI showed a sharp rise in the cost of green vegetables in July this year, because winter arrived early, in May.
However, Ms Catley said she expected this year's low prices would continue because the early winter had been offset by a warmer August.
But overall food costs - especially for groceries, meat, poultry and fish - accounted for 60 per cent of New Zealand's inflation during the past year.
The Consumer Price Index, also released yesterday, showed a bigger rise than economists predicted for the September quarter. Prices were up 1.3 per cent, well above the 0.8 per cent expected.
Annually, inflation was 1.7 per cent, with the majority of increases in food (up 5.4 per cent), electricity (up 4.5 per cent) and local authority rates and bills (up 6.6 per cent).
Labour finance spokesman David Cunliffe said the Government needed to lift its act.
Mr Cunliffe said the price rises followed the New Zealand Income Survey for the June 2009 quarter showing almost no change in median weekly income (up $2 to $538) from the June 2008 quarter.
"Struggling families are getting relatively less money to pay weekly bills that are becoming more and more onerous. The situation is even worse for thousands of Kiwis who have lost their jobs through no fault of their own during the recession," he said.
ANNUAL CHANGES
UP
* Soft drinks up 11.3 per cent
* Bread up 11.3 per cent
* Bacon up 18.2 per cent
* Sausages up 20 per cent
DOWN
* Lettuce down 37.2 per cent
* Tomatoes down 26.5 per cent
* Broccoli down 43.1 per cent
* Cheddar cheese down 27.2 per cent
By Beck Vass

Email

Beck