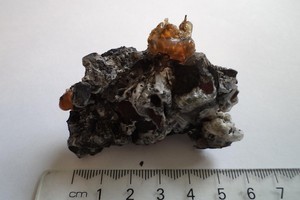 Beach volunteers cleaning up the country's coastline are scratching their heads over this piece of distorted, clear plastic debris.
The item, which appears to have been melted, was picked up at Petone Beach near Wellington during a clean-up operation early last month. It had washed up on the foreshore.
"We suspect it is some sort of medical waste," says Sustainable Coastlines boss Sam Judd. "It appears to be made from some kind of hard plastic substance and it was found by a girl from Hutt Intermediate School. She reckons it came from a nearby hospital."
It's the latest in a series of mystery objects discovered in the Herald on Sunday's Beach Busters campaign, run in conjunction with Sustainable Coastlines. The campaign aims to get New Zealanders out to the beaches to keep them clean, and in doing so be in to win great prizes. The next clean up operation is at Orewa this Sunday, January 29.
Click here for more Beach Busters information.
Do you recognise what this mystery object is or know where it has come from? If so, email the Beach Busters team at editor@hos.co.nz