Two children and a woman have been taken to Tauranga Hospital following a crash with a stationary school bus this morning.
Western Bay of Plenty head of road policing Senior Sergeant Ian Campion said the three people were travelling on Welcome Bay Rd when their vehicle drove into the rear of a stationary school bus parked in a bus stop at 7.48am near Esmeralda Drive.
"Apart from the driver, the bus was unoccupied,'' Mr Campion said.
The driver of the car was attended to by ambulance staff and taken to Tauranga Hospital along with two children, aged 4 and 7.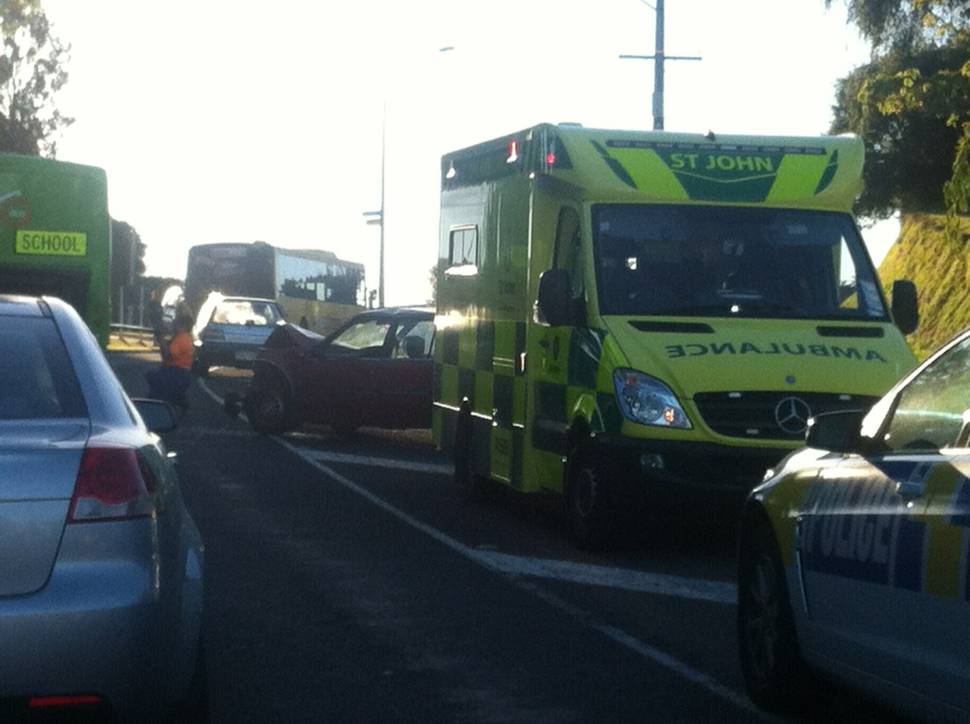 Police understand the children were taken to hospital for observation and may have only sustained minor injuries.
The driver and sole occupant of the bus was uninjured.
Mr Campion said the crash shut down the Papamoa bound lane of Welcome Bay Rd but there were no significant delays for traffic.
Enquiries are continuing to establish the cause of the crash however police are urging drivers to concentrate on their driving and minimise distractions as it only take a moments inattention to cause a crash.