Two people have been charged following a home invasion that left two victims with serious facial injuries - one of them requiring an eye to be surgically removed.
Armed police today raided the Filthy Few Motorcycle Club's property in Birch Ave, Tauranga, after four masked intruders entered a Whakamarama home on Sunday night.
A 50-year-old man remained in Tauranga Hospital in a stable condition, while a 31-year-old man has been discharged.
Police would not say whether the victims, believed to be father and son, were known to their attackers.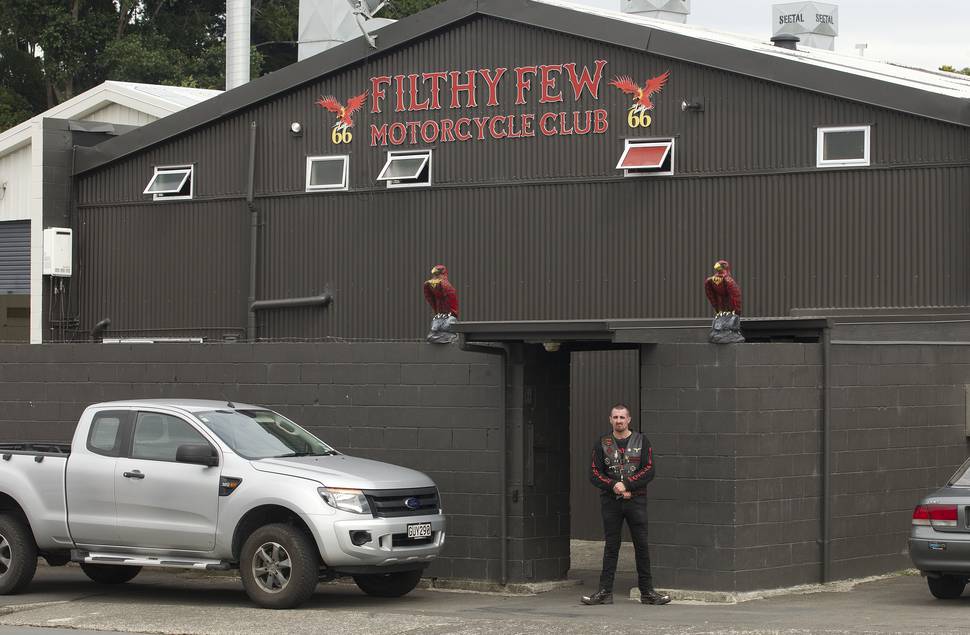 Police said a "large number" of people were present at the scene of today's raid and two men, aged 27 and 43, have been arrested and charged with aggravated burglary, wounding with intent to cause grievous bodily harm and Injuring with intent to injure.