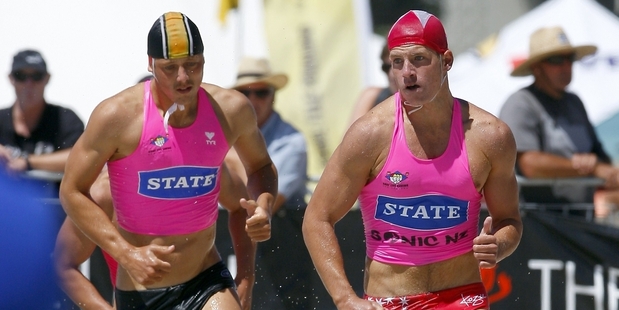 The New Zealand team has been selected to defend their title at Rescue 2014 - the Lifesaving World Championships, in the South of France from September 13-26.
The team of 12 athletes includes three 2012 Olympians along with nine members of the winning Rescue 2012 team.
The six female athletes are swimmers Natasha Hind, Laura Quilter and Samantha Lee, who are representing New Zealand at the Commonwealth Games in Glasgow, Ironwoman Devon Halligan, Australian beach flags champion Chanel Hickman and Rescue 2012 NZ Under-20 team member Danielle McKenzie.
The men's line-up includes Olympic swimmers Steven Kent, also at the Commonwealth Games, Andrew McMillan and Ironman Max Beattie from Omanu. They are joined by Paul Cracroft-Wilson, Cory Taylor and Chris Dawson, who were part of the NZ Under-20 team at Rescue 2012.
New Zealand and Omanu team coach Scott Bartlett says he is looking forward to taking the Australians and other national teams such as France and Italy who will provide some strong competition on the world stage.
"All eyes will be on us to deliver an unbeatable performance and that's exactly what we plan to do," he said.
Also competing in France is the New Zealand youth team, including five Western Bay athletes, Maia Bryant, Jacob Hales and Ben Johnston (Papamoa), Ben Cochrane (Omanu) and Olivia Eaton (Mt Maunganui). The team is coached by Papamoa's Kurt Wilson.
The championships are held every two years and attract competitors from over 40 nations. Athletes will compete in 10 separate disciplines - swimming, simulated emergency rescue, Ironman/Ironwoman, surf-ski, board, beach sprints, beach flags, surf boats and IRB.