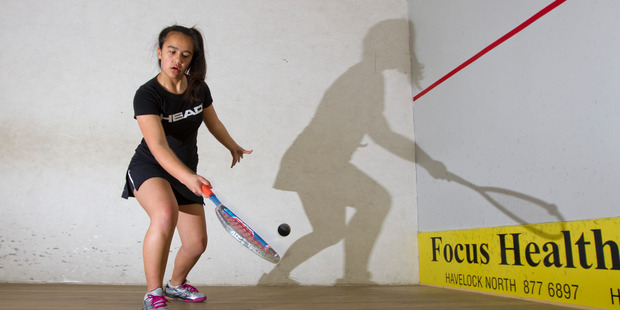 Years of extensive research, expert consultation, careful planning and lots of hard work has finally culminated in the production of Squash New Zealand's exciting new foray into youth squash.
Kiwi Squash is about to be rolled out to kids around the country. The final product is a slick, easy-to-follow programme we know the kids will love.
We know this because the pilot school has shown it is successful and will work. Pongakawa School was selected as the guinea pig, and the results exceeded our expectations. The kids loved it and the teachers found it easy to deliver, and it has created a legacy at the school.
At least 30 kids from the small rural school have signed up for professional squash coaching as a direct result.
Squash New Zealand is embarking on a nationwide roadshow to give clubs more details of how it can be one of the tools we can use to return our sport to the halcyon days of the 1980s. They have done their part, now it's our turn.
In the Bay, up to four schools will be targeted in 2014, and links will be established with clubs so the pathway is clear. Ideally, clubs and schools will form a partnership where the kids are given access to coaching and the information and confidence to take the next step into the club.
There are two levels to the programme: Small Nix (5-8 year olds) and Big Nix (9-12 year olds). Small Nix can be delivered at any school and does not need a squash court. This is a big departure from what squash has done in the past. It removes possibly the biggest barrier the sport has traditionally faced (access to facilities) to get squash into schools.
The resources include a DVD, an easy-to-follow manual, and a shopping list to purchase the gear. It also includes curriculum-based questions and activities the teacher can use to reinforce the physical activities in the classroom. If you are interested or want more details, contact me on 578 0016 ext 813, or 021 046 6838 or email admin@squashbop.co.nz