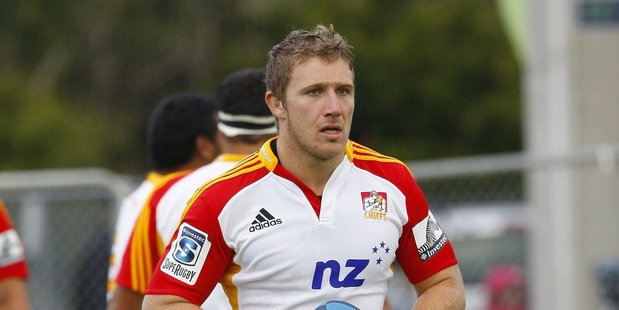 Wayne Smith, the mastermind behind the Chiefs' defensive strategies, believes the battle for the starting hooker's role between former NZ Under-20 teammates Rhys Marshall and Bay of Plenty's Nathan Harris is bringing out the very best in both players.
With the two senior hookers Mahonri Schwalger and Hika Elliot on the long term injury list, Harris has been upgraded from a training role to a major playing one.
He will start off the bench against the Crusaders tonight with Marshall having first dibs at the coveted No2 jersey.
Smith has been highly impressed with the work ethic and approach shown by Steamers hooker Harris.
"Nathan is outstanding. He wants for nothing in terms of his commitment to the game and his love of it, which you can see in his training," Smith said. "Those two guys are as fit as any hookers in the country. They push each other and have a great attitude to helping each other even though they are competing for a spot.
I could not be happier with both those two.
"Rhys had a taste of (Super Rugby) last year and Nathan is going to get an early taste this year. We are in for two very special careers I hope."
Smith is confident heading down to Christchurch, where he first made his name as a quality coach, after last week's final pre-season game against the Blues in Rotorua.
He particularly liked the accuracy and the level of intensity.
"It was more Chiefs-like. I thought we were well off the pace over in Queensland so to turn that around in a week was good. The first 30 minutes I thought we were accurate and strong in defence, so that was a good sign.
"The other encouraging thing was how the young guys came on in the second half, (including Bay of Plenty's Harris, Carl Axtens and Elijah Nicholas), and they didn't fall apart.
"They held out until the last seven minutes from the end when the Blues scored, so that was great for those guys who are not all part of our squad."